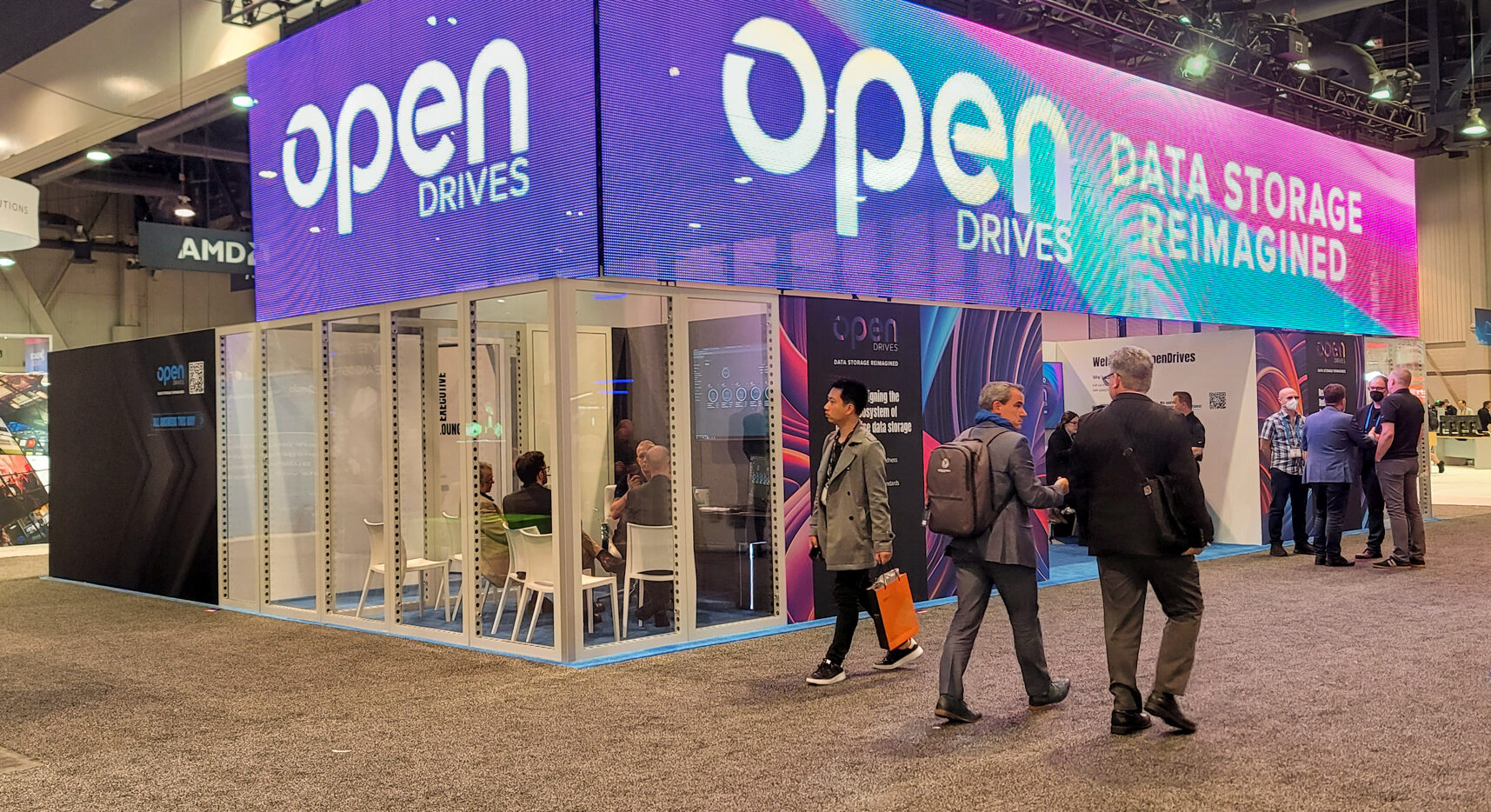 From building a live broadcast facility and sharing how the Open Ecosystem is powering Fox Sports' major events to revealing new and powerful cloud innovations, this year's NAB was our best ever. How about a quick recap?
Hopefully you were there. It's been over two years since we (and most other vendors) were able to attend a large trade show like NAB and play host to prospects and customers, in our case people who were in search of new and more robust data storage solutions. We were excited to participate, and NAB 2022 met all of our lofty expectations.
How to describe it? Well, lots of energy, lots of intriguing and promising technologies, and lots of informational vendors and speakers all charting the future course of the broadcast industry. Lots of fun, too! How can you not have fun in Vegas? Impossible, unless you were out of Alka-Seltzer the next morning. Anyway, if you were there, hopefully you dropped by our booth (though "booth" is hardly the word to describe our increased presence and massive footprint at the show). It was hard to miss us because we were right next to the infamous Blackmagic stage.
For the rest of you, we thought we'd provide a little recap of what OpenDrives revealed, talked about, and won–yes, even won–at the world's largest media event.
Make way for the Open Ecosystem. This year at NAB, we revealed a vision to reimagine what data storage could and should do for our customers, if only we could help them tear down the monolithic data storage and management solutions that have trapped them in vendor lock-in. Instead of these "walled garden" solutions in which vendors implement proprietary protocols and non-standard technical approaches, we envision an enterprise data environment built on open standards and protocols that enable easy and open integration with other vendors' products and solutions. Read more about the Open Ecosystem and what Sean Lee, our Chief Product and Strategy Officer, believes the value is of unfettered data access and movement.
Our Open Ecosystem consists of an infrastructure conducive to unobstructed data access and movement, and driven by our software-powered storage solutions ensuring that the right user gets access to the right data at the right moment to generate real and tangible business value. It's an ecosystem equally available to all vendors that adopt openness of standards, protocols, and integration so that their technologies inherently work seamlessly together. Sure, some vendors may be working with their industry competitors through spirited coopetition, while others can take advantage of strong partnerships to build out more expansive solutions to their customers' problems. The entire Open Ecosystem is customer-focused and designed for everybody to work better together, a favorite theme of our partner Wasabi with whom we've designed a powerful and economic hybrid cloud solution that we were invited to describe at Wasabi's booth stage.
Is our focus on simplicity, flexibility, and scalability an industry secret? Hardly. In fact, we're known for our highly performant enterprise-grade storage solutions that are easy to use, adaptable to any data-intensive workflow, and scalable to meet the demands of any enterprise environment.  We're a company that's driven to solve difficult technical problems and have been doing so since our inception. Our company was founded when creatives in the M&E industry took the initiative and designed their own storage solution to achieve their creative visions because industry vendors didn't have acceptable solutions. From that point to this one, we've pushed the envelope of what enterprise storage can do, because our customers—like our founders—need obstacles removed to carry out their core business. They spoke, and we listened. It's one of our cardinal values, which we call open-mindedness. Check out what OpenDrives' CEO Dave Buss says in Forbes about how we've exercised open-minded listening to increase our innovativeness and customer focus.
To showcase all these capabilities and accentuate who we are and what we value, we deployed a purpose-built booth that included a live production facility. This broadcast setup included seven live ingest feeds, but more impressively, a couple of our engineers deployed the entire solution–from unboxing to completion–in two hours. Watch the time-lapse video below to see how we did it–you have to see it to believe it.
Our booth prominently displayed through vivid graphics, engaging signage, and incredibly vibrant LED screens our corporate values (open-mindedness, open protocols and standards, and open integration), the high-value outcomes our customers can expect from the Open Ecosystem (unobstructed data access and movement), and our intense focus on customer needs and requirements. We spared no expense to ensure that our presence at NAB put a commensurate spotlight on what we're currently bringing to market.
We positioned highly knowledgeable engineers at the front of our area to field any and all technical questions, and we invited many show participants into our four conference rooms to give them bespoke demonstrations tailored to their particular data environment and operations. It takes a lot of confidence to proclaim that all demonstrations would be by appointment only, and that we were not participating in the traditional swag giveaways which other vendors leverage to attract attention. Nope. We focused on what people wanted and needed to hear about how our data storage solutions can solve some of their thorniest operational problems, not the gimmicky branded swag.
One of the best parts of our increased booth footprint was the ability to host a more intimate fireside chat featuring Fox Sports. OpenDrives has worked closely with Fox Sports to deliver a world-class broadcast solution to help them  streamline and consolidate operations while beefing up their technical broadcast capabilities, and we wanted to expand upon this story and share it live while at NAB thanks to our special guest speaker, Kevin Callahan, VP of Field Operations and Engineering at Fox Sports. The chat focused on the network's technology improvements in recent years, including upgraded camera technologies and the solutions needed to handle and route all the data surrounding their broadcast events. Fox Sports is already using our solution in conjunction with other vendors to cover the United States Football League reboot and Qatar 2022, and Kevin provided color commentary about what's happening behind the scenes leading up to these events. This is a story we've documented well, and you can read our case study and view Kevin's original keynote here.
And the winner is…OpenDrives! Yes, we're so honored and pleased to announce that our Atlas Core software, which powers all our storage solutions for both on-premises and cloud capabilities, won the NAB Show 2022 Product of the Year award. We knew that our cutting-edge software, which provides all of the features and functions needed to provide enterprise-grade data storage and logistics, was pretty special. Our customers tell us this quite frequently, as a matter of fact. Receiving validation that software-driven data storage is the future of enterprise data is the icing on the cake. The award helped us demonstrate the truth in the assertion that we're more a software company than a hardware company at this point in our corporate evolution. We're excited about where Atlas Core and our entire Atlas suite will take us and our customers moving forward.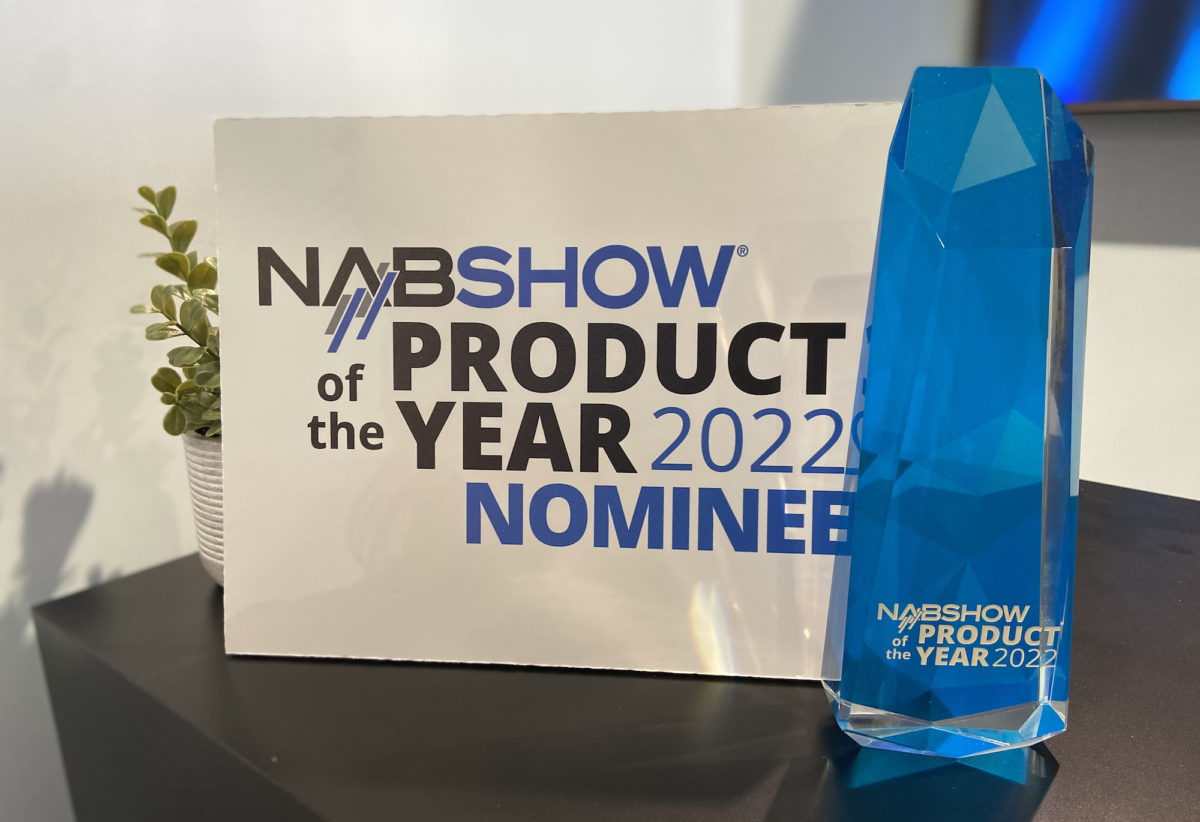 Trust us, a whole lot more happened at NAB 2022, which gives us reason already to be looking forward to and planning what will be an even more impressive NAB 2023. We'll leave off on that thought for a few months! In the interim, please contact us at hello@opendrives.com if you'd like to continue conversations of where we left off at NAB or even receive your own bespoke demonstration tailored precisely to your interests and needs.