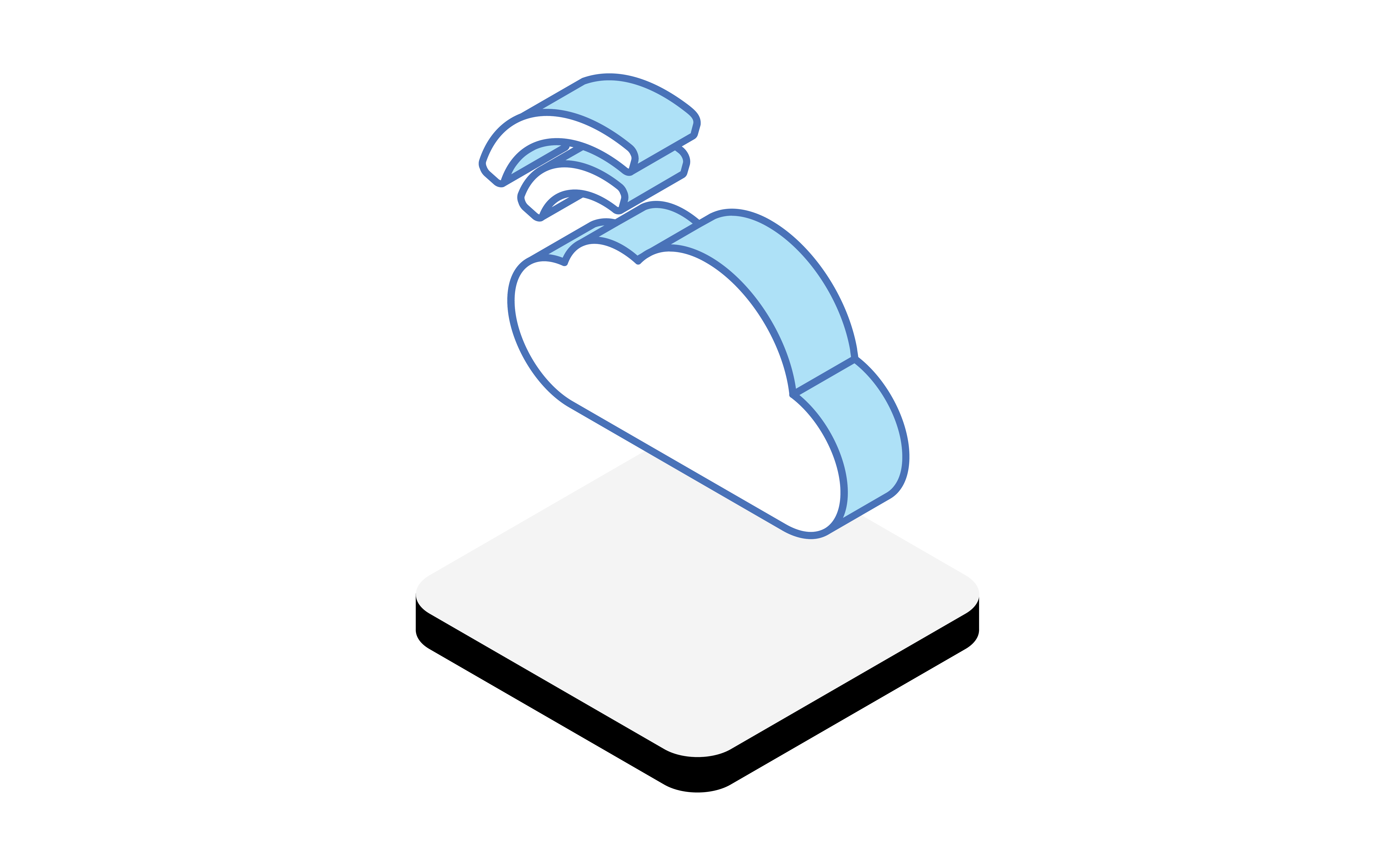 How an Open Ecosystem Facilitates Data Movement in the Cloud
The most vital resource any organization possesses is data. Every aspect of the business, from technical and product innovation to transactional sales and customer support, depends on tapping into the full value of data. Every business user, application, and automated process requires data to complete tasks and keep corporate workflows moving. The unfortunate reality, though, is that data architectures often present obstacles and hinders the free access and movement of all this digital information.
The growing reliance on cloud services further compounds the difficulties in data logistics. Sure, cloud services such as public cloud storage provide many benefits such as CapEx relief (your business no longer has to purchase and maintain the entire storage infrastructure), increased data accessibility from anywhere including off-premises locations (which is critical for today's post-pandemic, distributed workplace), and the choice to prioritize certain data for high-performance on-premises storage while shifting less active (or even inactive) data to the cloud. The problem is that a data logistics solution must be in place to manage all this data access and movement between on-premises resources and the cloud, preferably embedded within the main storage solution itself. Most market solutions don't do this, focusing only on managing either on-premises resources and data or cloud-based, but not both in a seamless fashion.
A true hybrid cloud solution that balances highly performant storage with intelligent data logistics is not easy to achieve. We know, because we set out years ago to solve challenging data problems like this one. OpenDrives is known for our highly performant enterprise-grade storage solutions that address enterprise needs for speed with low latency and simplicity with flexibility. Our founders established our company by solving for these very needs that they themselves encountered in their creative capacities in the M&E industry. You could say that taking on the most daunting data problems is in our DNA. So, as the prevalence of cloud storage services has grown dramatically, we've taken on the challenge to create highly performant on-premises storage that also fully integrates with standards-based (S3) cloud storage services.
We recently joined our partner Wasabi at the NAB Show 2022 to showcase one aspect of our growing cloud support. Wasabi offers an S3-based cost-effective and highly available cloud storage solution that provides CapEx and OpEx relief to organizations looking to take advantage of public cloud services. Our on-premises storage solutions, powered by Atlas Core software, not only easily mounts Wasabi targets and presents them as standard storage destinations but also extends all of the software-driven benefits that Atlas Core gives to data on-premises, such as efficient data caching, bandwidth throttling, and robust data integrity.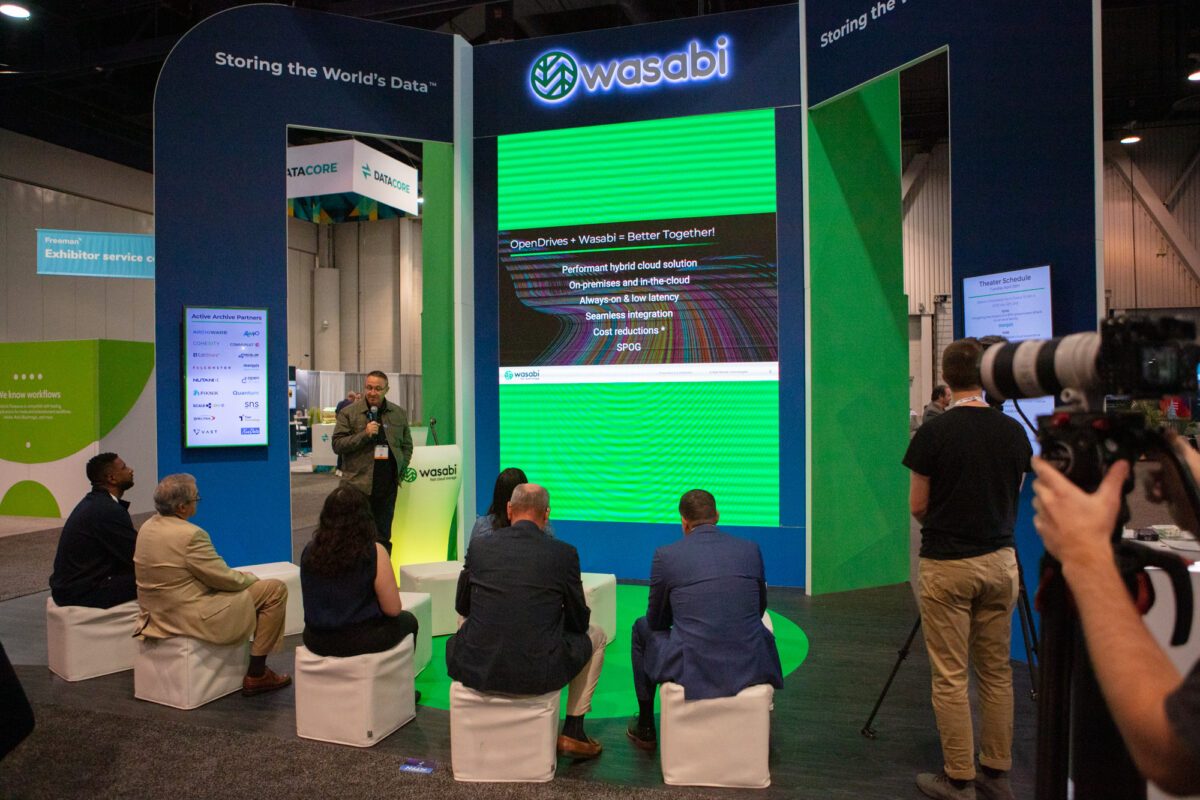 Now, customers can move data between on-premises and Wasabi cloud resources depending on the needs of their users and workflows. Remember, hybrid cloud is all about choice (where data is and where it should be stored), and our collective solution with Wasabi does just that. Because of our commitment to open standards and protocols, such as S3, we can do the same for any cloud provider leveraging S3 storage buckets. Download our Wasabi solution brief to learn more.
Another hybrid cloud solution we unveiled at NAB 2022 is called Atlas Cloud Plus. Not every organization wants or is able to manage both on-premises and cloud resources. For those organizations, our Atlas Cloud Plus puts the power of our Atlas Core software into the cloud, using cloud storage components to construct a virtualized OpenDrives storage solution with all the same benefits as our on-premises solutions. The best part is that Atlas Cloud Plus is a fully OpenDrives-managed service, meaning that you not only get the power of our highly performant software-driven solution but also the data storage expertise of our support engineering personnel to take care of all the associated integration, operations, and maintenance. Atlas Cloud Plus helps shift your IT spend to a more flexible and predictable OpEx model that SaaS offers are able to provide, without the need for additional in-house personnel or capital expenditures.
Our cloud focus is part of a larger commitment to build out what we call the Open Ecosystem, a data environment conducive to unfettered data access and movement. Customers want choices that provide them with the most cost-effective, operationally efficient, and technically innovative products. In our Open Ecosystem, we facilitate freedom of customer choice through open standards and protocols as well as open integration of highly compatible solutions from different vendors, as exemplified by our work with Wasabi. We intentionally designed the Open Ecosystem on the principle of vendors striving to be better together–for their customers through cooperation and even coopetition in a completely open environment.
Learn more about the Open Ecosystem, what we did and won at NAB 2022, and how our corporate value of open-mindedness (as described by our CEO Dave Buss) drives us to listen to our customers and provide the real high-value outcomes that they need to ensure their own business success. Contact us at hello@opendrives.com to set up your demonstration of our cloud solution.