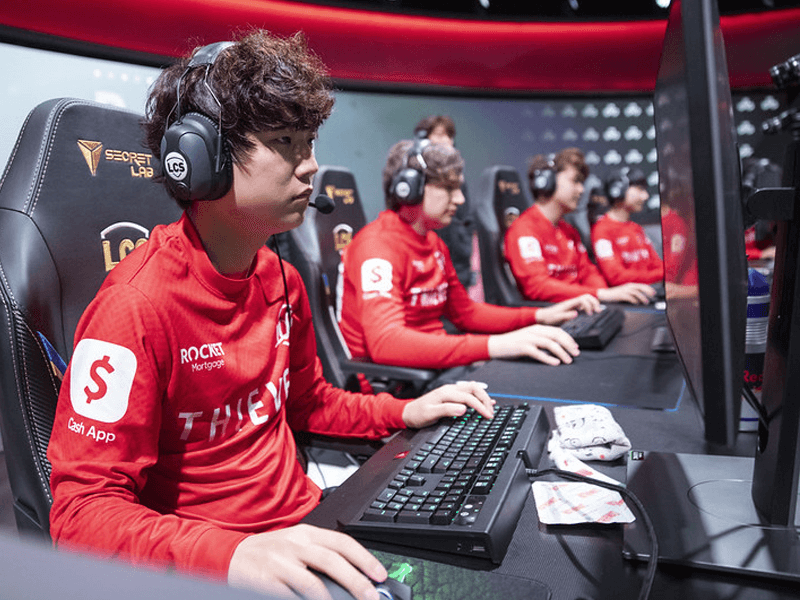 Turning adversity into opportunity
The Challenge
Moving into new corporate facilities is hard enough, but settling in while a pandemic rages makes it even more difficult. But the real challenge for 100 Thieves was implementing a next-generation technology infrastructure to support different parts of the organization
The first-of-its-kind Compound houses facilities for eSports training, apparel design & retail, entertainment production, and business headquarters now working under one roof (and then remotely due to the pandemic). Because content drives all parts of their business, 100 Thieves needed rapid content production, post-production, and distribution in a highly collaborative environment.
The Solution
100 Thieves had been working with an outdated storage infrastructure and processes, including at times utilizing portable drives to move files around during post-production activities. Terence Deutsch, 100 Thieves Senior Manager of Video Operations and Technology, recognized the risks inherent in these workarounds as well as the overall inefficiencies they caused. Given that they also needed to support a workflow spanning their ground-floor studio and upper-floor edit bays, Deutsch knew that high performance, ease of implementation, simplicity of operation, and quality of support by a nearby vendor would be the way to go. OpenDrives was the ideal solution with unanimous support among 100 Thieves IT staff.
The Result
Their OpenDrives enterprise storage solution creates both time efficiencies and savings. At 100 Thieves, the most valuable resource is time, so having a storage solution that reduces complexity while freeing up more time enables them to put that extra "something" into each project. They can now go from acceptable output to truly special content with the time savings OpenDrives affords. On top of that, the ability to access content quickly from their repositories removes delays in the creative process. Through a storage solution with simplicity, flexibility, and scalability, they're now at the top of their game.