I love NAB. Really, I do. Yes, it can be hard—and although I'm obliterating my "step records" on my smartwatch, wearing down a new pair of insoles, and getting less sleep than a new parent, I love it. Why? Because nowhere else do I meet so many customers and hear so many inspirational and aspirational stories of overcoming challenges (now more complex and varied than ever) and how our solutions enable and support that growth. This year was particularly special because of everything we (collectively) have endured over the last few years, and how OpenDrives has evolved.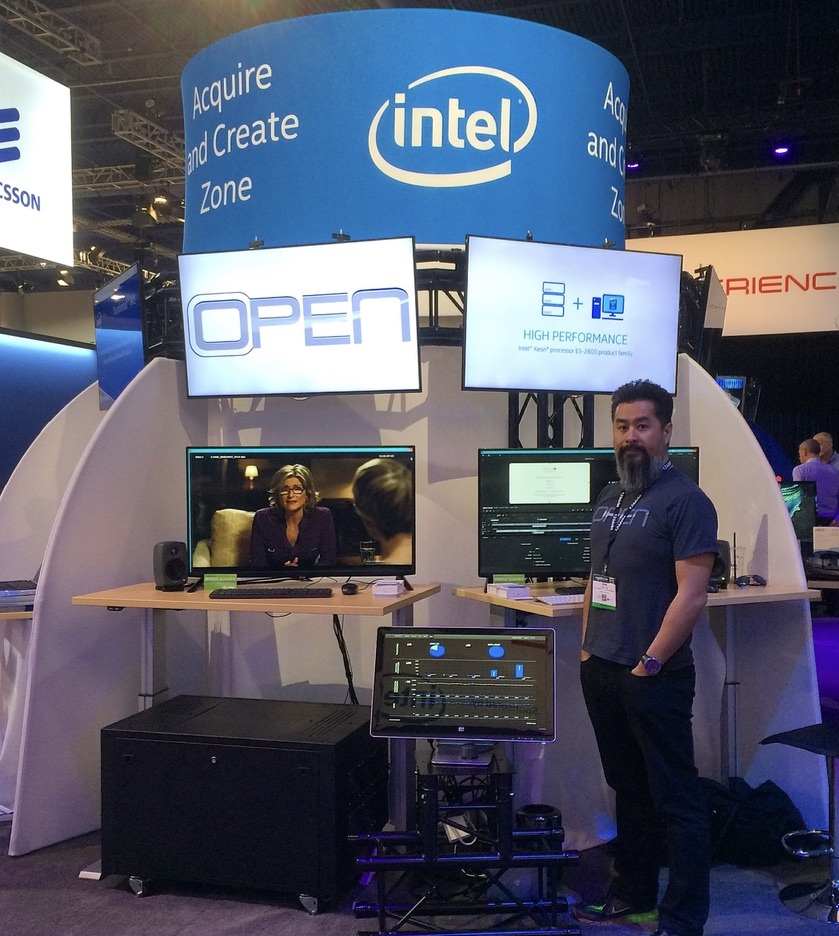 OpenDrives' first time exhibiting at NAB Show in Las Vegas was in 2015. Back then we were part of the Studio Experience with Intel and HP. With a few LCD displays and a half rack of equipment, we demonstrated uncompressed, frame-based 4K workflows, live and in real-time. We'd meet people and tell them our story. Their reaction was visceral and immediate: they didn't believe it. They'd accuse us of chicanery, or some technical sleight of hand. We'd walk them step-by-step through the demo so they could see for themselves that our performance-led value proposition was truly the real deal. In less than an hour, standing in front of those displays (and peeking into the rack), they'd come to see that we were showing them something new—something that could change how they worked for the better, and they'd walk away thinking about what that could mean for their teams.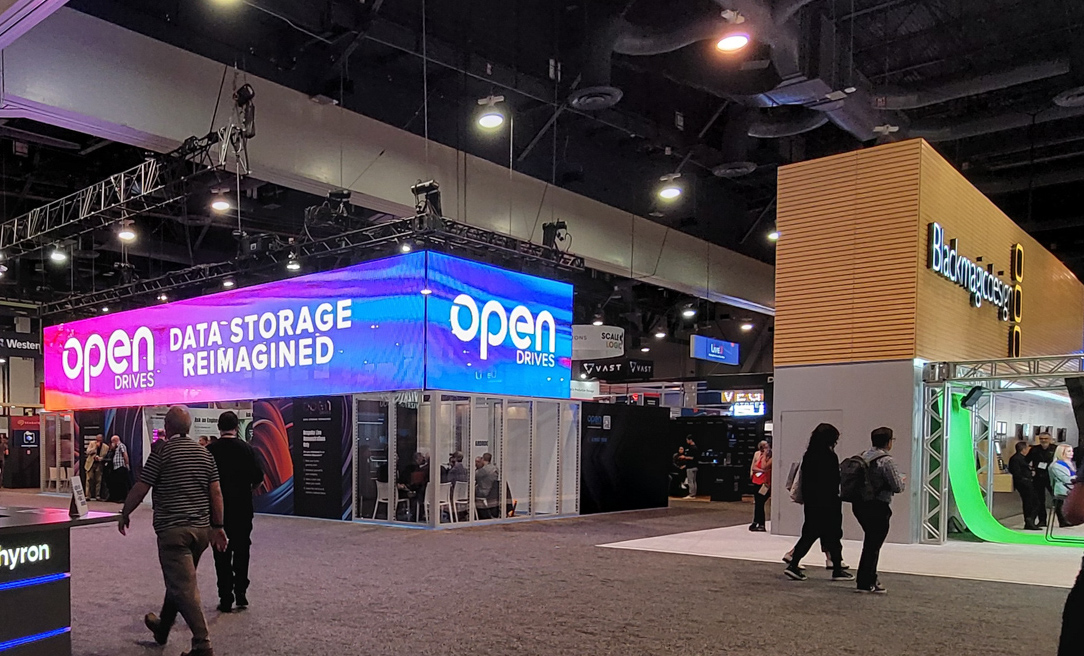 Today, OpenDrives is no longer the new kid on the block. We've grown significantly, moving into our own NAB exhibition space that's as unique and dynamic as we are—and reflective of our move from hardware to software-driven workflow solutions. In a few short years, we've gone from a shared space in a partner vendor's booth to our own, heralded by brilliant two-story-tall LED signage  that could be seen from across the show floor. Our solutions have become more flexible, scalable, and open, making them easier to use. For the second year in a row, OpenDrives has taken home NAB's Product of the Year award. Yet, throughout our growth, our core values are the same as they were during those very early days in our shared exhibition space. We're still hosting live demonstrations of workflows right in the booth. We're still leaning in and listening intently to our customers, old and new, to learn the challenges they're facing, particularly as they navigate the fluidity of both hybrid workspaces and workflows. We're still sharing our perspective and insights to transform our customers' ideas into progress.
Across the dozens of conversations this year, a few things stood out. People who attend NAB are social creatures and are happy to be meeting in person (at least some of the time). They're facing new and evolving challenges managing their data, moving their data, and even using their data, and appreciate talking to people who understand their challenges and can show them a path forward. Lastly—and this is a bit personal as I approach my tenth year with OpenDrives—some of our earliest customers stopped by to congratulate us on who we've become. Without their trust, and their own continued success, ours would be a very different story. To those folks, my appreciation is an expression of gratitude and celebration for their own deeds and successes. "Thank you," I say, "and congratulations to you, because we made this together."
I love NAB. See you all in 2024.
If you connected with us at NAB in 2023 and would like to book your follow-up meeting, or if you couldn't make it, learn what you missed by clicking here.