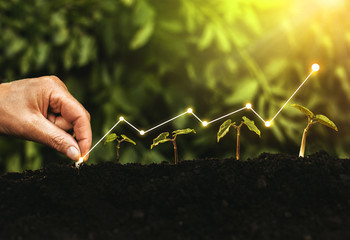 Let's Talk About Customer Outcomes
My colleague Sean Lee wrote a piece the other day about inflection points. He covered not only the OpenDrives inflection point we've been traversing, but also those of our prospects and customers as they adjust and adapt to the sudden shifts going on around us in technology and the entire world. Sean provided a thoughtful origin story for the evolution of OpenDrives and our newest product family, Ultra, that we just released last week (June 24th, to be exact). Notice he put the emphasis not on us, but on our customers and their needs. I want to pick up where he left off and talk more about this newest generation of OpenDrives products, the major new features, and the benefits and positive outcomes for our customers.
Performance Meets Flexibility
OpenDrives historically has focused on ultra-high-throughput and low latency NAS storage solutions. Our founders saw and experienced the problems with the storage solutions on the market from inside the media and entertainment industry. The solutions didn't meet their intricate needs, so they built one themselves.  In fact, this technology was what brought me to OpenDrives.  4K quickly transformed into a requirement and the solutions I was offering to my media and studio customers at the time were unable to play it back. Not to digress too much, but an ongoing stressor of mine, that digs into my engineering half, is that marketing from many companies touted 4K and has now moved up to 8K, 16K, 32K, etc. but fail to mention these are a non real-time playback resolutions of their render or VFX workflows. Returning to 2015, OpenDrives not only delivered concurrent streams of uncompressed 4K from a single 4U system, it had also already been used to deliver multiple 4K+ studio feature length films. From then to now, we've been obsessed with refining every aspect of our scale-up storage solutions to drive more and more demanding workflows. No wonder our name is synonymous with performance.
Along the way, we've continuously listened to our customers and responded to their requests for more architectural flexibility in the way we configure and scale out solutions. Nobody wants to sacrifice on performance, but other equally important concerns such as scaling with easy deployment and infrastructure management needed to be addressed. So, we did. If I were to summarize the essence of the Ultra product family, it's the merger of scale-up performance and simplicity, with scale-out flexibility and adaptability. Both our software and our hardware have had to change to accommodate this direction. Let me dive a bit deeper into what we're releasing and the value of the new products and features.
A New Form Factor
One thing you might notice from the beginning is that we've changed our appearance. Our physical hardware reflects this dedication to our expanded mission and a new self-image. More importantly, the Ultra product family incorporates a new dense form factor (2U), so our solutions take up less valuable real estate, whether in the data center, portable facility, or on a truck. For our broadcast customers (or anybody who cares about portability), we've made sure that our OpenDrives storage solutions travel easily when needed.
Another aspect of our form factor is that different components of our solutions reside in individual modules. This facilitates flexibility and that scale-up and scale-out potential I mentioned earlier, allowing customers to scale in multiple dimensions, whether speed, performance, capacity, or overall solution management. Depending on the series, customers can choose different capacity modules to fit their operational needs. That reminds me—let's talk about the different series within our new Ultra family.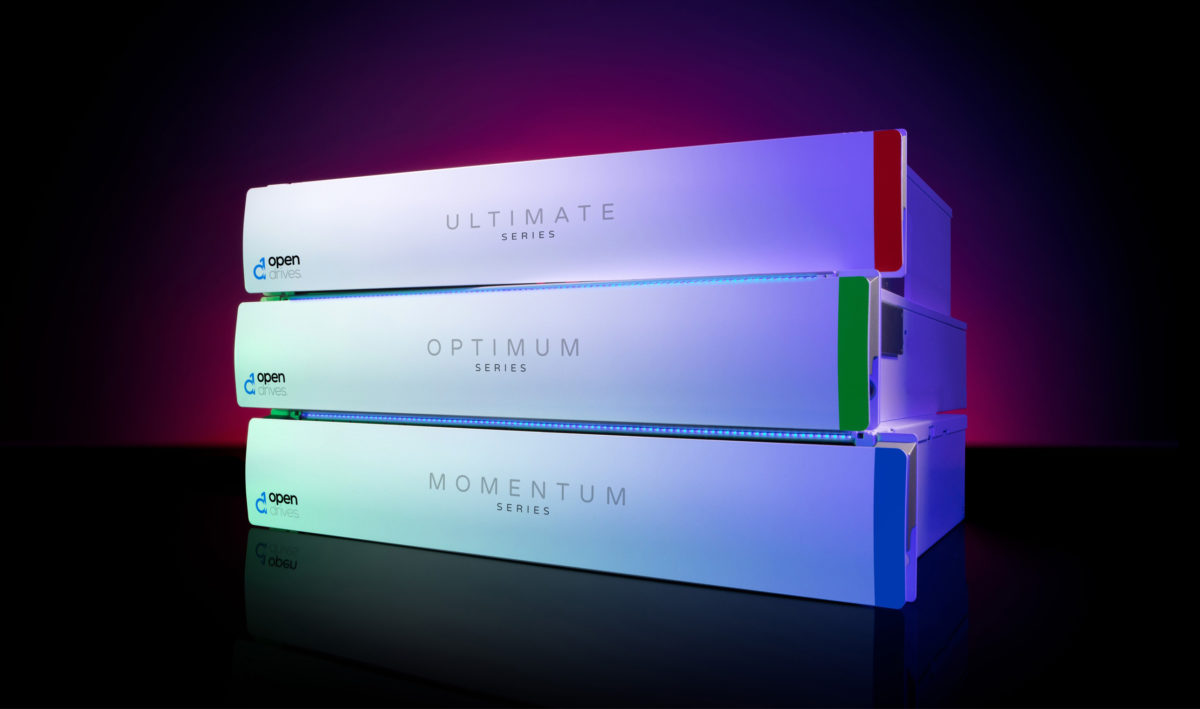 The Ultra Product Family
Our new product family incorporates three new product series: Ultimate, Optimum, and Momentum. Each of these enables different levels of performance and throughput, as well as capacity combinations.
We designed the Ultimate for customers who need performance more than anything else. With the Ultimate you can drive throughput up to 25 GB/s. As expected with these levels of performance, the Ultimate targets all-flash NVMe capacity modules. The Optimum is our workhorse for enterprises needing the flexibility to choose between all-flash and HDD capacity modules. But don't get any ideas that we sacrificed performance for flexibility, as a single Optimum system is capable of 15 GB/s of throughput. The Momentum focuses on cost-efficiencies and workflows such as large block read or write-intensive non-interactive applications, nearline repositories, and disaster recovery targets. It supports HDD capacity modules of different densities and up to 5 GB/s of throughput.
No matter what outcome your business needs most—the highest level of performance, flexibility, or cost-efficiency—the Ultra product family has a series designed to help you achieve that, and more.
New and Improved Atlas Software
It might surprise you to know that we at OpenDrives think of ourselves as a software company more than purely a hardware appliance company. Our proprietary software platform, Atlas, is purpose-built from the ground up to achieve this new design principle of performance with flexibility. Through our software, we're able to deliver other high-value outcomes, such as intelligent data integrity and reliability, high availability, scalability, ease of use, and business intelligence. All of these outcomes help businesses drive down costs, avoid catastrophic data corruption or losses, promote easier service adoption, and achieve more actionable insights from the storage solution itself. We have a table on our website that goes more into detail about Atlas and these desirable outcomes.
So Much More to Come
We've funneled all this hard work into taking you beyond the ability to perform, by giving you the power to outperform. Many of these architectural and feature developments aren't just beneficial for the here and now. They really set the foundation for us to build upon and push the envelope even further on what an enterprise storage solution should be and should do for a business. Ultra is our first step after this inflection point Sean talked about, but it's certainly going to be followed up with a lot more exciting innovation. I'll be sure to check in again soon to talk about where we're going from here along the new, expanded journey, and how we will focus all our energy to listening to you and supporting your corporate journey to your own market success. Stay tuned!