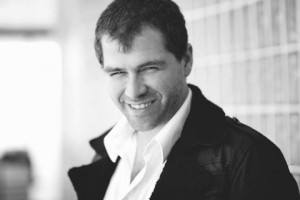 OpenDrives lost our dear friend and company co-founder, Jeff Brue, earlier this month and couldn't be more devastated. He was our visionary and our inspiration.  Jeff will be missed but never forgotten. As stewards of Jeff's vision, we remain steadfastly committed to finishing what Jeff started by continuing to build cutting edge technology that will lead the storage industry for years to come.
Jeff Brue was a visionary and an innovator in Hollywood for years. Jeff worked closely with his colleagues at "A-List" production companies and studios to create technologies that changed content creation forever. His brilliance was unparalleled in creating and developing proprietary technology solutions to solve the most complex high-resolution video problems. This resulted in increased productivity and greater efficiencies never before seen in content creation.
"Jeff's determination to solve problems is inspiring.  His development of the OpenDrives technology stack disrupted the way content creators made movies and television shows which ushered in a new era of creativity through the development of new tools. He was thinking way beyond IT and developing software that enables large teams to work together in a real-time, uncompressed collaborative environment in film making," said Chad Knowles, former CEO of OpenDrives.
Jeff packed a lot in his 37 years. He was a true Renaissance Man, He was an inventor, husband, brother, friend, mentor, entrepreneur, thought-leader and visionary. The technology that Jeff created was used early on by David Fincher and Fox to create the first Studio 6K pipeline for Gone Girl. Peter Mavromates, the Post Supervisor said "We have used OpenDrives on several high-profile, cannot-fail projects including the first Studio 6K movie, Gone Girl. OpenDrives got us seemingly unachievable speeds and efficiencies. We like ambitious collaborators and their team fit the bill awesomely."
Watch this video of Jeff describing the solutions for Gone Girl.
After co-founding OpenDrives, Jeff was diagnosed with Non-Hodgkin's Lymphoma. Jeff was treated at MD Anderson where he endured multiple chemotherapy treatments and a stem cell transplant. Unfortunately, Jeff's treatments had led to significant organ damage. During his time in Houston, Jeff worked on a new idea to help deliver better high-resolution medical images to doctors so they can reduce the risk of cancer misdiagnosis. Read about this revolutionary concept in medical imaging in the New York Times.  In true form, Jeff was innovating and constantly thinking about how to fix a major problem with technology. He is survived by his wife, Jessica, and his loving family.