Atlas Core
Software intelligence enabling simplicity, flexibility, and scalability
Software that drives storage innovation
Powerful software doesn't have to create complexity. Our intelligent Atlas software enables simplicity and usability, workload flexibility, and scalability to address any data environment or need, creating a more streamlined data ecosystem. We've designed our Atlas software to be fast, adaptable, and efficient, so users spend less time managing storage and more time taking advantage of it. With powerful data handling capabilities underpinning your enterprise storage infrastructure, you can expect the following high-value benefits and outcomes.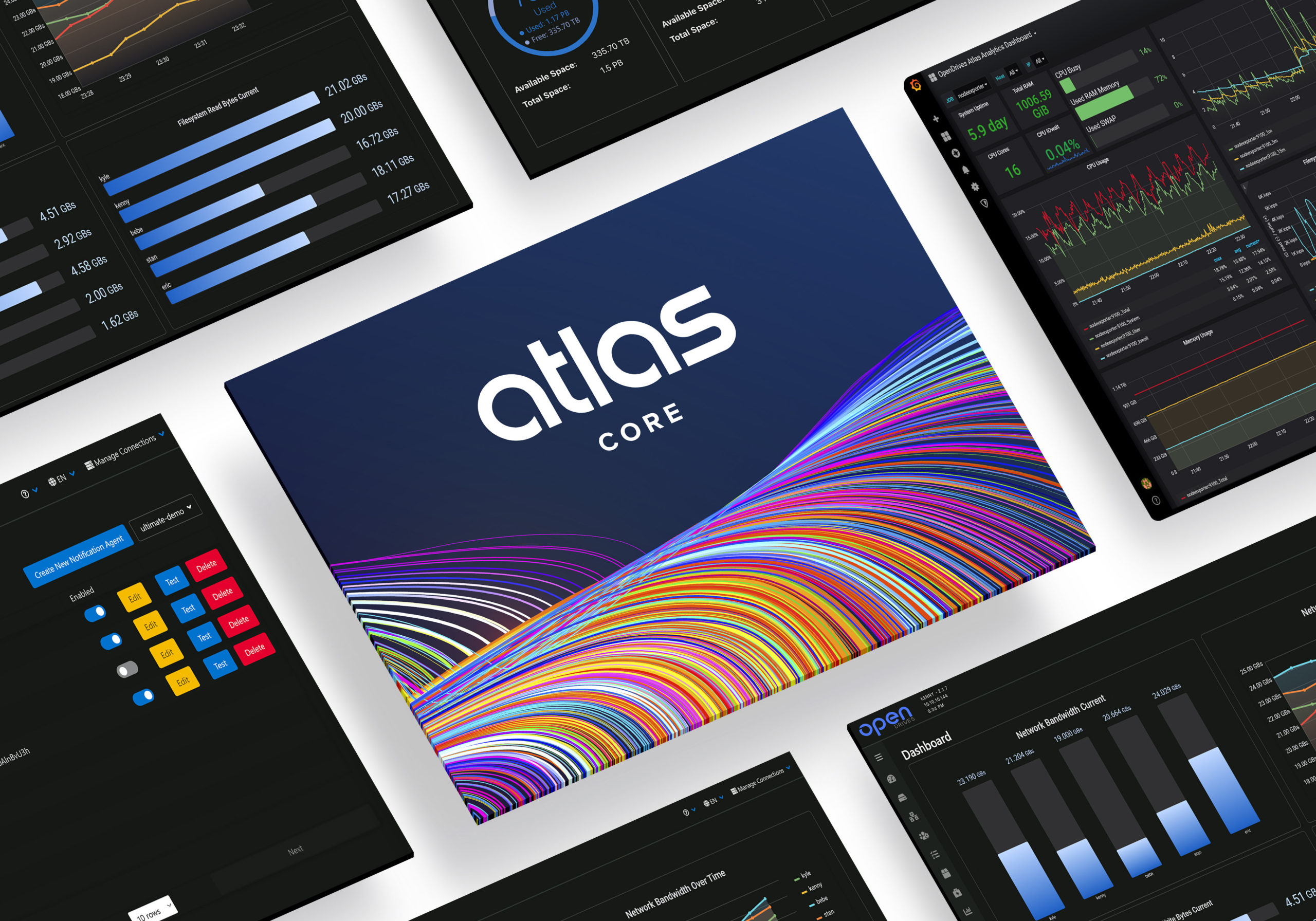 Features & Outcomes
Uncompromising
Performance
Ideal for managing data-intensive, heavy throughput workloads where software intelligence such as inline caching creates massive efficiencies in the management of data movement, improving your team's productivity.
Industry
Interoperability
Open standards such as S3, SMB, and NFS support enable our storage solutions to work seamlessly with other products and prevent constraining and pricey vendor lock-in.
Ease
of Use
Highly intuitive software with a consistent look and feel and simplified management in a single pane of glass to reduce learning curves and operational costs.
Solution
Longevity
Frequent software upgrades that incorporate new features and functions for your storage solution, so your storage solution does more with new capabilities for quicker ROI, lower TCO, and an extended lifecycle.
Cloud and
Hybrid Enabled
Designed to connect to S3-based public cloud storage services that work in tandem with on-premise storage resources, enabling you to take advantage of a hybrid storage architecture to meet any business condition.
Containerization
Containerization is making an impact on the portability of standardized executable software. By packaging together executable software code with libraries and other dependencies, containers can run almost anywhere.
Offload
Offload applications from your main compute environment onto OpenDrives storage to leverage downtime when users aren't accessing the storage system.
Extend
Extend how you use your OpenDrives storage so that critical containers run as close to the data as possible, dramatically improving performance.
Standardize
Create pre-set standardized containers or customize them with recipes to replicate workflow requirements that leverage one or more applications.
Our Atlas software powers and extends all our enterprise storage solutions, creating operational efficiencies, scalability, and support for open standards.
Atlas Cloud Plus is a fully OpenDrives-managed solution that supports the virtualization of OpenDrives storage functions using AWS cloud services to replicate an on-premises storage solution in the cloud.

Our redesigned Ultra Hardware Platform combines operational simplicity, flexibility, and scalability to create the next generation of performant enterprise storage.