In the Press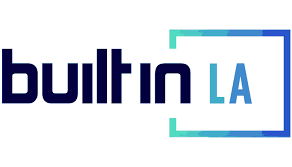 If you've ever tried to download a movie for a long trip, only to find out that your device doesn't have enough storage on it, you'll know how much space video files can take up. A new movie can require several gigabytes of space, and those file sizes are getting bigger and bigger with the introduction of things like 8K resolution and higher frames per second.
But that doesn't even come close to how much storage is required to actually make a movie. Post-production teams have to deal with hours of b-roll, alternate takes, audio clips, CGI and so on, which ends up being a gargantuan amount of data. And not only do these teams need to access this data, they need to be able to access it quickly. No one has time to wait hours for files to load when moving a file from a network to their computer.
This problem is what led a team of film and media professionals to launch OpenDrives in 2011. Now, the Culver City-based company is ready to announce that it's raised up to $20 million in its Series B funding round.
OpenDrives is a provider of network-attached storage (NAS) solutions for companies that handle data-heavy workflows. The company's products are designed to store massive amounts of data while making them easy to access thanks to low-latency, high-performance and optimization technology.
For example, director David Fincher and Fox filmed the movie Gone Girl in 6K, and playback of their video files alone required 1.6 gigabytes/second. For those who don't know, that's a large amount of data being accessed by an entire team of post-production professionals, which places a huge burden on traditional storage systems. But the team turned to OpenDrives' Apex product and were able to get the job done. Apex was able to allow for smooth scrubbing and playback, and reincorporate completed composites 200 percent faster than traditional workflow methods.