Press Release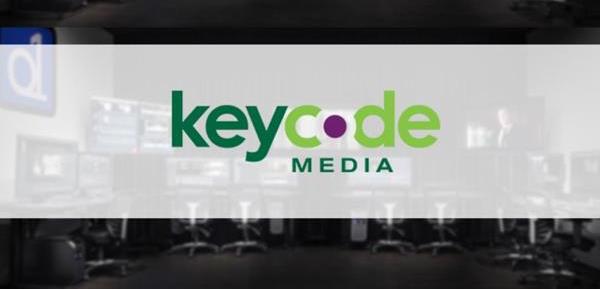 LOS ANGELES, March 25, 2019 (GLOBE NEWSWIRE) — OpenDrives, a global provider of ultra-fast shared storage solutions for the media and entertainment (M&E) industry, today announced its formal partnership with Key Code Media, a system integrator and value-added reseller focused on media and entertainment technology workflows. Key Code Media focuses on live production and editorial workflows with an emphasis on data storage solutions.
OpenDrives provides performance-built NAS data storage solutions with ultra low latency. From Hollywood to healthcare with a focus on the media and entertainment, corporate video, medical imaging and surveillance industries, OpenDrives is disrupting the data storage technology space with its ultra-fast systems that include a patented algorithm-based software platform providing speed, scalability and resilience for the highest resolution video and imaging workflows.
"Our focus is to enable clients to create real-time, collaborative workflows. OpenDrives' unique implementation of NVMe and their automatic tier-storage bring high performance solutions to the demands of UHD/4K quality deliverables for facilities," said Mike Cavanagh, President, Key Code Media.
"Our partner ecosystem is growing and we are eager to work with Key Code Media, given their reputation as a gold standard in the media and entertainment industry," said Brandon Wood, Director of Global Alliances for OpenDrives. "OpenDrives' expertise in media workflows coupled with Key Code's consistent focus on delivering exceptional technology solutions will only add value to our customers to enable faster, more efficient content creation."
About OpenDrives
OpenDrives develops high performing network attached storage and workflow solutions that empower the world's leading media & entertainment companies to push the limits of technology and discover new efficiencies in their workflows and business models. With the industry's best balance of Cost-per-Terabyte vs. Performance, OpenDrives' customers realize meaningful competitive advantages by creating, delivering and monetizing digital content faster and more efficiently.
For more information, please visit https://www.opendrives.com
Linkedin / Facebook: @opendrives
About Key Code Media
Founded in 2001, Key Code Media designs, integrates and trains, supporting live production, post production, and media automation solutions. ts focus is on helping clients maximize their budget, consulting around their objectives, outcomes and workflow. Key Code Media supports production systems nationwide for broadcast, entertainment, sports, government, education, reality television, pro audio, and a majority of the US. Fortune 100. Founded in 2001 by Mike Cavanagh, Key Code Media has expanded in Burbank, Irvine, San Francisco, Seattle, Chicago, Detroit and New York with revenues exceeding $35 million per year. In 2018, Key Code Media acquired Burst Communications (Burstvideo.com), expanding its geographic coverage with offices in Newport Beach, Denver and Dallas. Burst Communications has strong competencies in broadcast design, production studios and full Audio Video Crestron automation systems. For more information, please visit https://www.keycodemedia.com.