Congratulations to our 2022 channel partner award winners: InterVision, Advanced System Group, and Top Partner Account Executive of the Year, Jack Wyrick, with CHESA!
OpenDrives is pleased to announce the 2022 channel partner awards winners: Advanced Systems Group, InterVision, and CHESA. All three winners are prime examples of partners who demonstrate our shared commitment to performance, flexibility, simplicity, and above all, open mindedness. These are core tenets of OpenDrives, and the 2022 award winners are exemplary representatives of the Open data ecosystem that we will be showcasing at the 2023 NAB Show in Las Vegas. This is the second year that OpenDrives has recognized our channel partners, and we look forward to recognizing our best-performing partners for years to come.
As a channel-focused business, our reseller partners and integrators are not only paramount to our success, but also essential in helping solve our customers' data-intensive workflow challenges. Together, OpenDrives and our channel partners are leading the way in providing tailored, software-driven solutions along with world-class data services—the likes of which cannot be found anywhere else in the industry.
In 2022, 92% of OpenDrives deals were transacted through the channel. This momentum will only continue as OpenDrives expands into new verticals and markets and explores creative, cost-effective business and service models (for software costs, services costs, and support) that will surely drive more customer demand. From identifying new deal possibilities, providing new registration benefits, and creating flexible technical and financial support, we're with our partners from start to finish!
In an effort to further streamline the way we work with partners and support them in growing strong, sustainable, and profitable businesses, OpenDrives also recently launched our Empower Partner Program. For more information on our Empower Partner Program, please contact us at partners@opendrives.com.
Congratulations to the recipients of the 2022 channel partner awards. We are proud to recognize their success and role as valued partners in the Open ecosystem.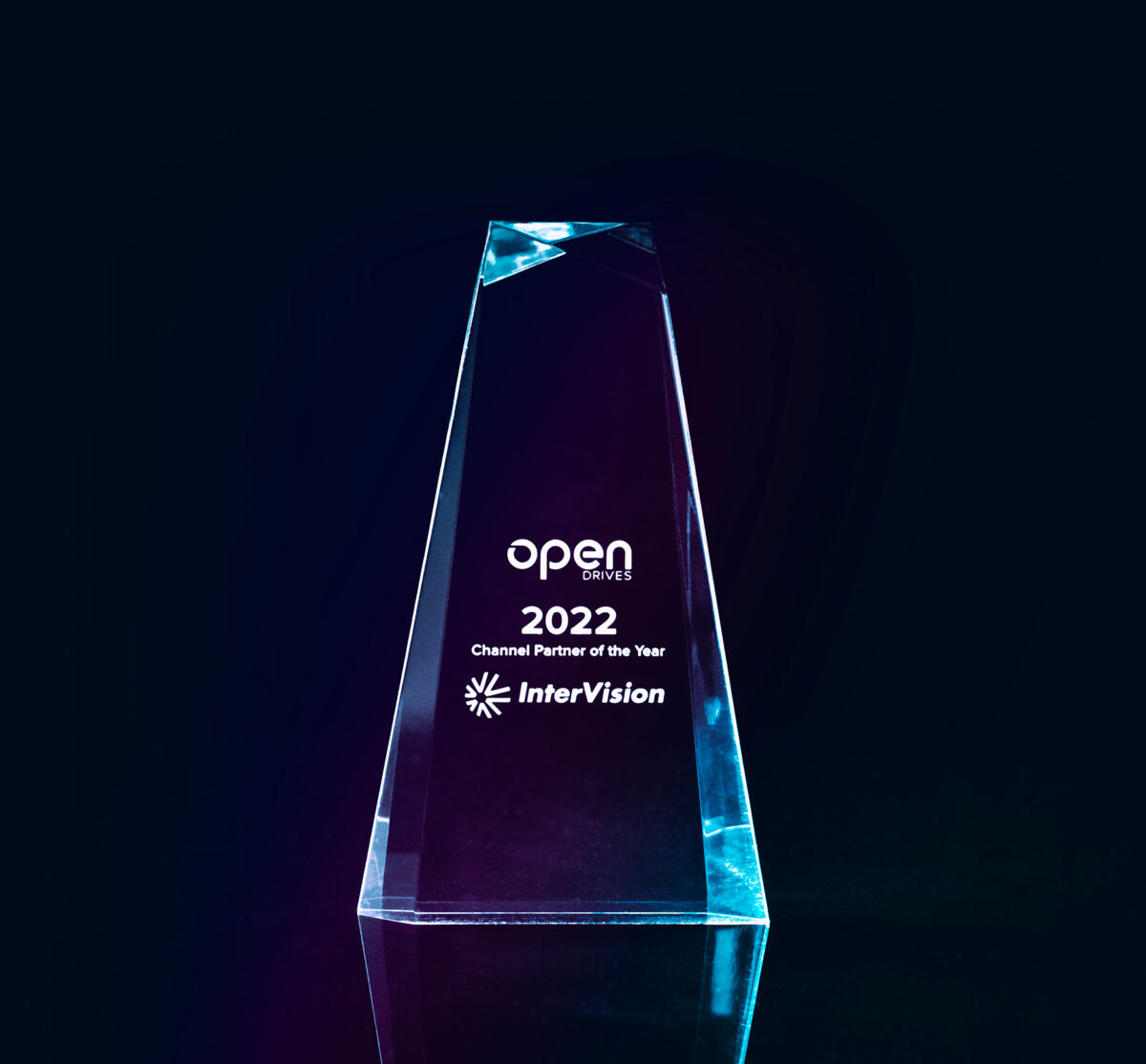 Channel Partner of the Year: InterVision
(Achieved the most total revenue)
2022 Marked the second consecutive year that InterVision was recognized by OpenDrives. In 2021, InterVision's Saam Fouladgar won Top Partner Representative in North America, and now the entire organization claims the top spot as Channel Partner of the Year. InterVision's commitment to customers is evident in their success and their customer-first reputation, which they share in common with OpenDrives. This focus has helped to win some of OpenDrives' biggest deals in 2022. We can't wait to see what 2023 brings for InterVision and OpenDrives!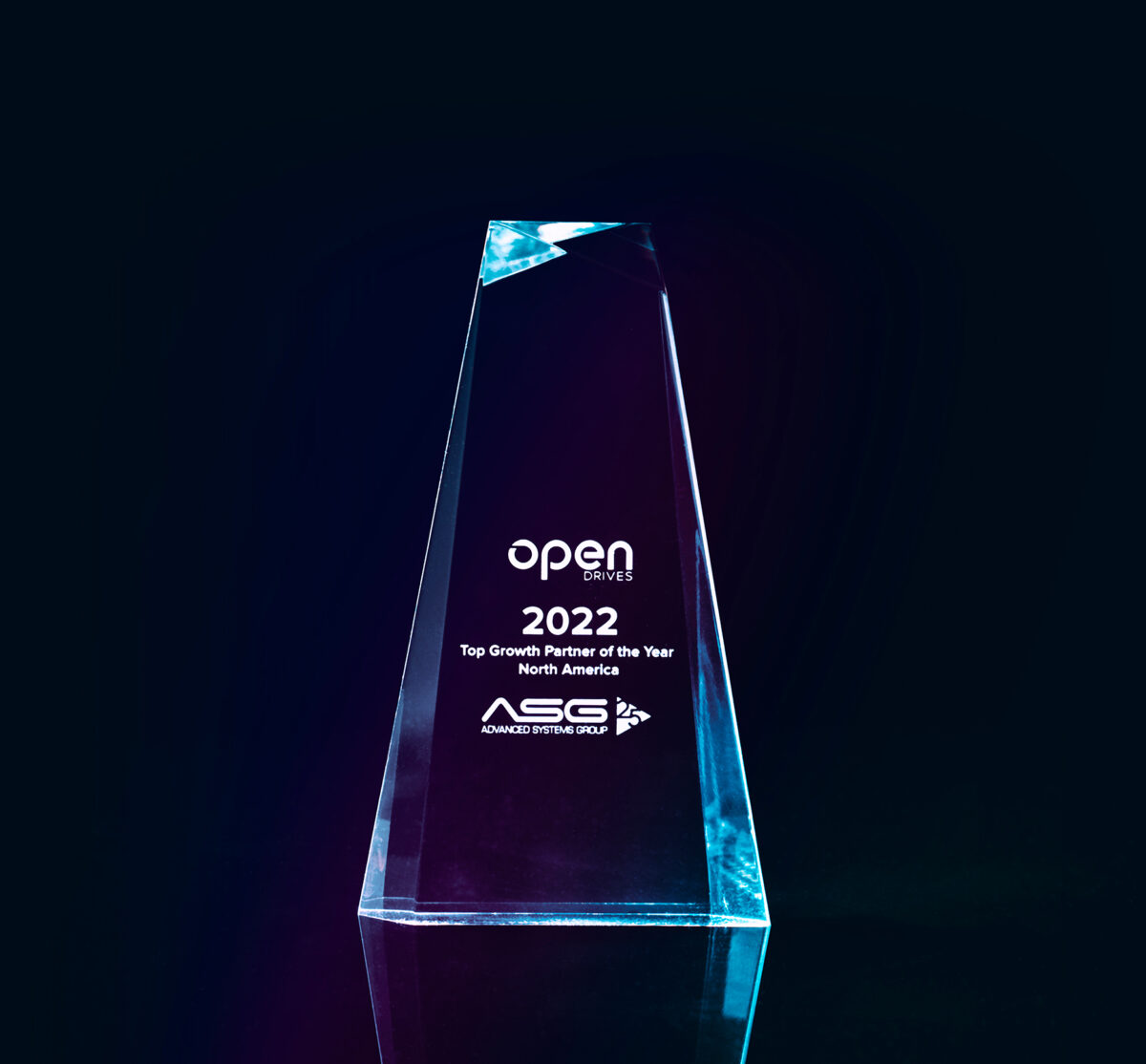 Top Growth Partner of the Year: Advanced Systems Group
Advanced Systems Group (ASG, LLC) is one of the most prolific and respected full-service Value-Added Resellers in the Media and Entertainment sector across North America. The secret to their success is simple: they stay ahead of the technology learning curve, and they, like OpenDrives, remain committed to the idea that our customers' success is our success. ASG's win was also mentioned in the press; learn more.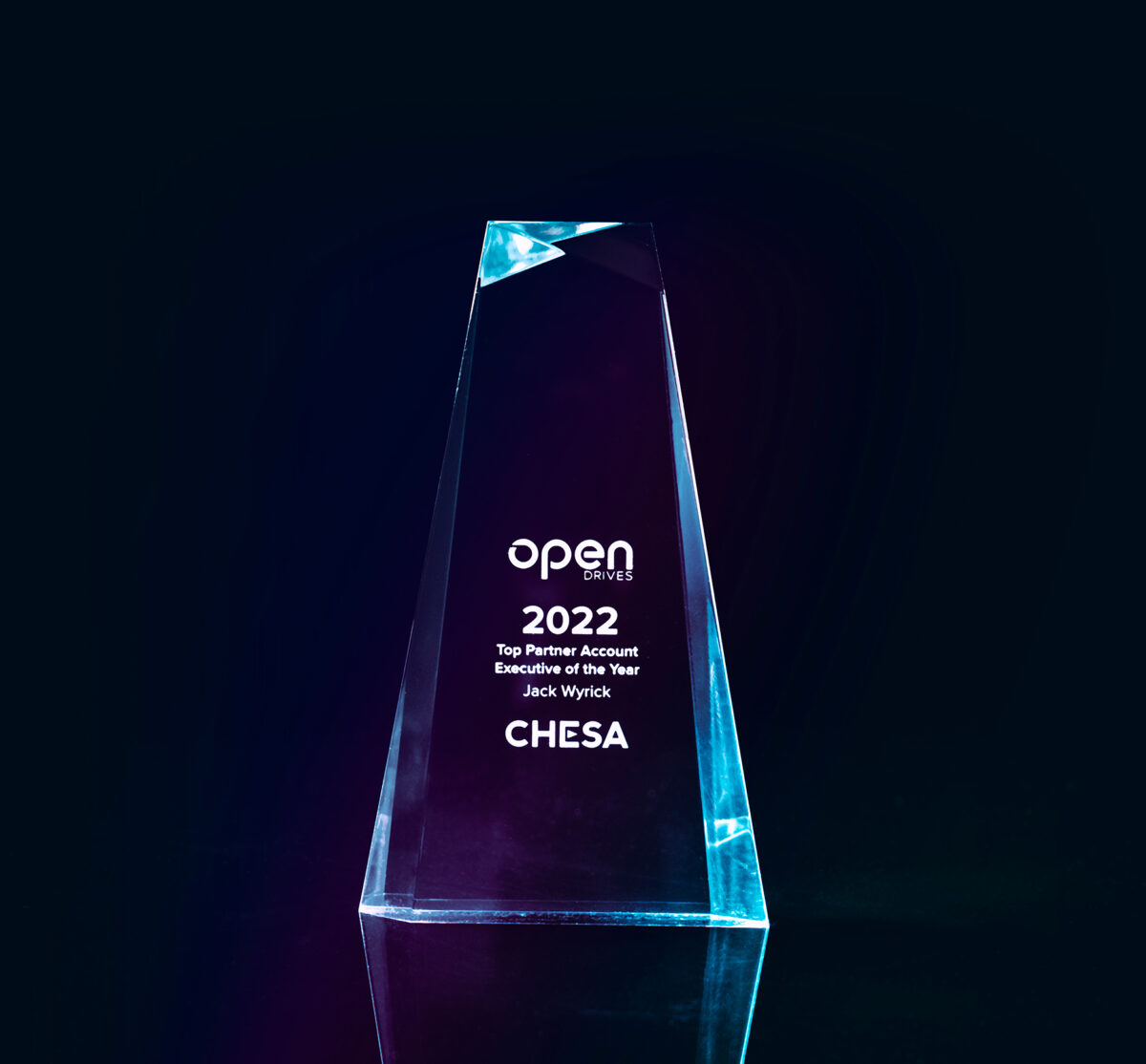 Top Partner Account Executive of the Year: Jack Wyrick with CHESA
(Individually generated the most net-new deals with 2022 revenue totaling north of one million dollars)
Jack Wyrick, one of CHESA's Sr. Account Representatives, is a clear representation of what hard work and great relationships can do for a partnership. He is a team player, both at CHESA and at OpenDrives. As a Northeast-based representative, Jack has his finger on the pulse of the Media and Entertainment market in and around New York City. In 2022, not only did Jack generate north of $1 million in revenue, but 85% of these deals were net-new customer wins for OpenDrives!
We're always looking for dedicated, like-minded channel partners. Contact us at partners@opendrives.com to learn more.