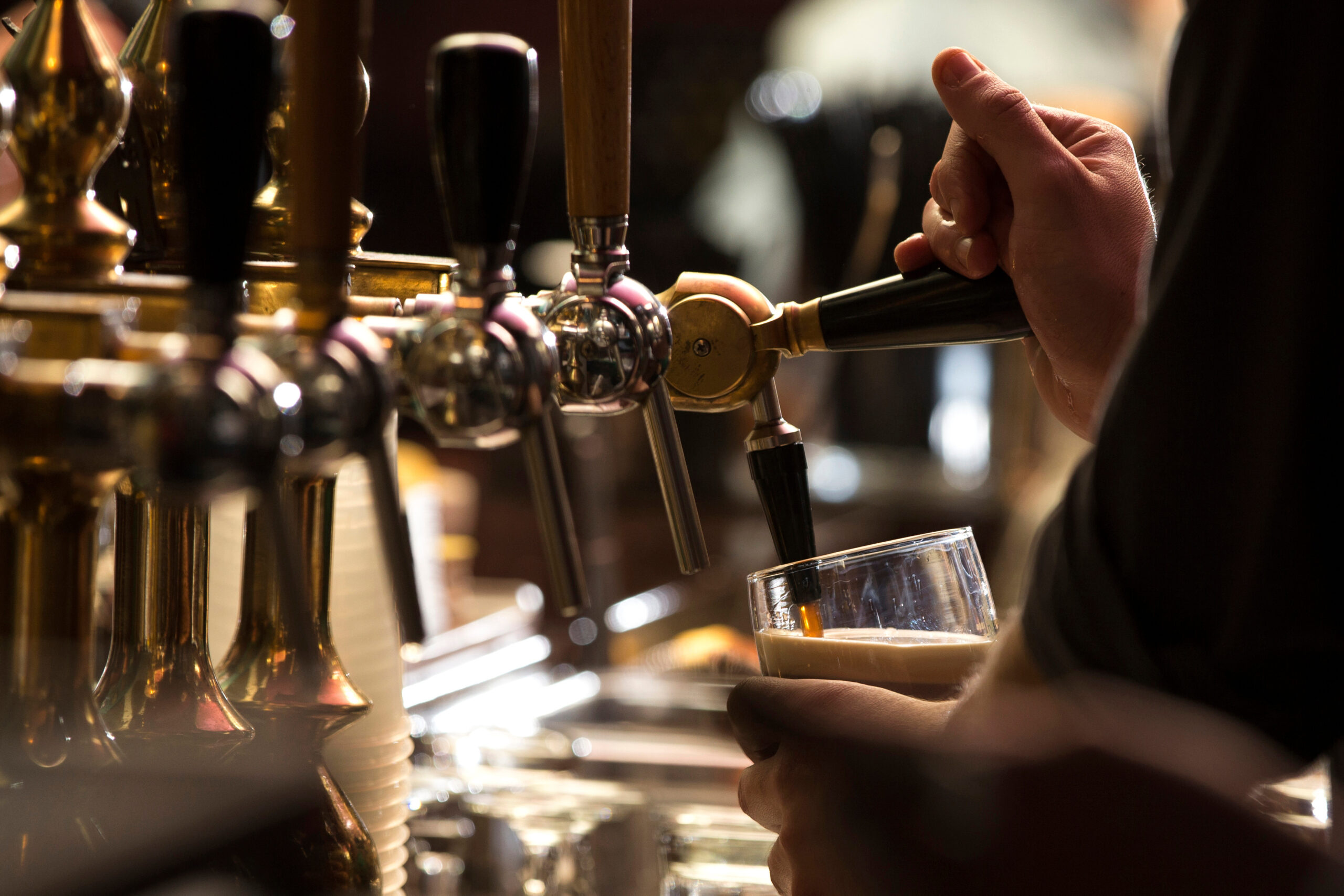 They begin and end with effective listening, not overbearing pitches
Recently I told a colleague about a casual conversation I had in a UK pub a while back. In telling the story (and seeing his reaction), I realized that the story was about much more than having a beer and striking up a conversation with people I didn't know. The story reflected not only my personal views on how I represent OpenDrives but also the way that our company treats all the many prospects, customers, and partners we serve.
In short, we try to have great conversations, and we listen first before we position our solutions to the technical problems prospective customers are experiencing.
Casual talk over a beer
The story itself is a seemingly mundane one, revolving around a visit to my daughter in London. I had never been to the UK before, so I was anxious to have some of those quintessential British experiences. Nothing else, in my mind, is quite so English as going down to the corner pub and having a British ale. I had some time to kill, and a pub was right across the street from her flat. And while she cautioned me by saying "that's not really a nice one," I thought it looked good enough so I wandered on over to check it out.
You might know that in mid-afternoon during the work week, the pubs in the UK aren't typically as crowded as during the evenings or weekends, so I wasn't surprised that only a few people here and there were enjoying a refreshing afternoon libation. I ordered my beer, had a few sips, then started taking in the scene. I noticed a gentleman near me, and when we made eye contact I extended a pleasant "hello" and introduced myself. He did the same, and soon after we were telling each other where we called home, what we did for a living (he worked for a media company), and other pleasant small talk. Just a good chat over beer, right?
It was an organic conversation I had not planned, but because of the line of work he was in I started telling him a little more about OpenDrives as it related to his operations role in a media company, which is our core market. Neither he nor I were necessarily there to talk shop, but I was very open to understanding more about his company, his role within it, and his challenges; equally, he seemed receptive to telling me and then hearing about OpenDrives and what we bring to market.
I didn't get into technical details and certainly didn't approach this as a chance to gain a new prospect. By the end of the conversation—when an acquaintance of his showed up to whom he introduced me before turning his attention to that new conversation—I had exchanged business cards and felt not only had I met and talked with an interesting person from another country but also had spread the word about OpenDrives just a little more. You never know when he might remember our conversation and point somebody to our website! I savored the remainder of my drink and felt I had experienced a really good side of London.
Casual discussions are best
Come to think of it, I have these kinds of conversations all the time. I like to meet people, listen to their stories about themselves and what they do, and understand them and the professional obstacles they're trying to overcome day by day. When the opening arrives, which it very often does, I tell new acquaintances about OpenDrives and our technology and corporate culture as the backdrop to the reasons our value propositions are so compelling. Sure, we make great technology, but we also care for our customers beyond the closed deal. That's truly unique, I believe.
At OpenDrives, we engage, we listen, we understand, and we consult. I love that about our company, because it enables me to do what I enjoy best: getting to know people, whether over a beer or in a casual Zoom call, prior to any formal presentations or sales pitches. What drives them, what is keeping them up at night, and what can we do to alleviate their pain points are what matters to us.
Let's talk at NAB 2023
We're going to be at NAB in Las Vegas again this year. Our booth will be spectacular, and we'll be hosting many of our old friends and hopefully meeting new ones. But at the end of the day, we're there not to push the hard sell but rather to hold good conversations. And that's as it should be.