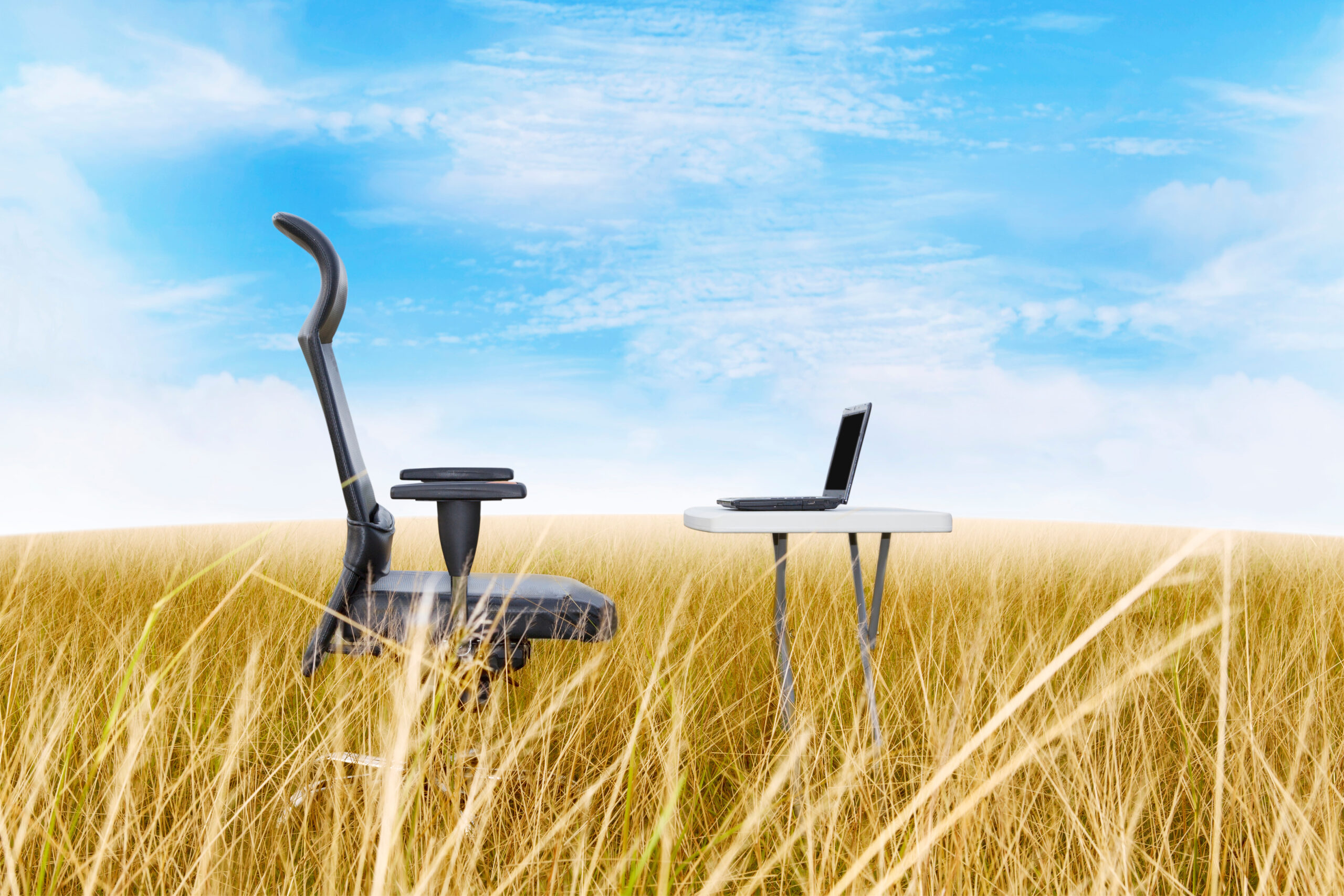 Promoting a Corporate Culture of Freedom and Flexibility
At OpenDrives, I manage the People Operations department, working daily to improve processes that have a positive effect on our employees and corporate culture.
My role involves lots of rules and guidelines that need to be instituted, articulated, and followed. Some of these come from regulations and are defined for us, while others come from our own desire to cultivate an ideal corporate atmosphere. Success for us is more than just being competitive in the data storage market—it's about giving our company as a collective the ability to grow and evolve as professionals while increasing our market share.
Openness as a Core Value
Our most important core values include openness and personal freedom. Far from being contradictory to well-defined rules and processes, encouraging our employees to embrace open-mindedness and to take advantage of the many ways to flex and adapt within our company—and within their individual roles—is an important part of the OpenDrives experience. We operate much more smoothly when everybody exercises these incredibly empowering concepts.
Openness and open-mindedness are the cornerstones of our collaborative environment. Rather than create for employees these narrow silos that rigidly define what they do and don't do, or what they can contribute and not contribute to, we ensure that everyone within the company embraces other peoples' opinions, inputs, suggestions, and yes even critiques. One thing you just won't hear around OpenDrives is something to the effect of, "I'm the expert here so your opinion isn't needed!" Employees who are truly open and open-minded welcome feedback, listen intently to others, provide constructive input and suggestions, and embrace ideas no matter where or from whom they arise.
Embedded within Our Corporate DNA
This emphasis on being open comes from our earliest days as a company. Our founders were open-minded enough not only to understand the technical challenges that they faced in the M&E industry but also to eliminate these challenges themselves by being completely open to all possibilities. They were curious enough to think and listen and ultimately discover the root causes of these blockers, and then were inspired to design their own high-performance data storage solution. The urge to be open—and achieve open-mindedness—was one of the driving forces behind OpenDrives right from the beginning. That trait has remained with us.
I won't lie—cultivating openness takes a lot of work! Being humble and having humility is a big part of this, because again it's not about what one person is doing and producing alone but rather how each of us is contributing to everybody else's activities and outputs. Of course, we recognize and honor individual excellence each time we see it, but our every achievement is a team win, not an individual win. You have to be gracious to ensure that success is spread among the group instead of hoarding it yourself. Being part of the OpenDrives family is a team sport.
Back to the idea of rules and processes being a large part of what I do. Recently, I went through an exercise to codify our Corporate Code of Conduct, because all these notions come to life when we write them down, explain them clearly, and give guidance on achieving them. While I was ultimately responsible for the project, I had many different inputs from several different parts of the company, and lots of help finding the right ways to explain our values. The end result was a document that clearly reflected the notion of what we as a company believe in, and even more it captured our entire corporate spirit, not just my thoughts and beliefs alone. In the end, it was a collective achievement, not just mine.
Finding Like-Minded Professionals
You might be wondering how we find like-minded employees who naturally embrace this type of environment? Again, hiring is a group effort, with our hiring managers, their teams, and our senior leadership all coming together to engage in frank and open conversation with promising candidates. In particular, we listen for "tells" in the same way poker players look for subtle clues at the poker table: does the candidate talk about past achievements in terms of "I accomplished" or "we accomplished" this goal or milestone?  We honestly ask each other whether the candidate is a collaborator or somebody who prefers a silo. Totally fine if it's the latter, but only collaborators will thrive in our company.
Being open leads us to encourage freedom and flexibility for our employees. As with many other organizations during the pandemic, we adjusted quickly to a mostly remote workforce. Even as things slowly return to normal, though, we continue to listen to our employees and therefore encourage them to take advantage of the freedom and flexibility to adopt a workspace that fits their unique needs, whether inside the office or outside of it. We want all our professionals to work wherever their creative juices are most inspired, wherever they feel most comfortable and productive. Our employees are no longer tethered to a single view of the same four walls, unless of course that's where they want or need to work as situations demand.
Personally, I think it's healthy for people to get outside, change up the scenery, or just take a walk while listening to music to relieve stress. Openness means trusting employees, supporting their freedom to choose how they can be most productive for the company, and encouraging the type of openness that leads to flexibility, agility, productivity, and corporate success.
Encourage Openness in Your Workplace
If you're in the people operations side of the house, I encourage you to think about how openness and open-mindedness might be a key value within your organization, too. Help employees open themselves up to new challenges and new opportunities, and encourage them to place a premium on listening to suggestions, acting on the best ones, and giving good feedback and suggestions in return.
I can say without a doubt that all of this leads to a more flexible, more adaptable, and more well-adjusted workforce. Being open can be the pathway to even greater corporate success, for the individual worker as well as the company, because empowering the workforce through the type of flexibility and autonomy I've been noting ultimately is the driving factor of trust-building within the organization. As you no doubt know, successful businesses are built on and around trust.
Oh, and one last thought: if you're the kind of person who might excel in this type of environment, embracing the values and core principles I've spelled out here, why not check out our job postings or simply let us know that you're interested in us? As I described earlier, we're always looking for more people with our values, who embrace the openness and cherish the freedom and flexibility that come with it.