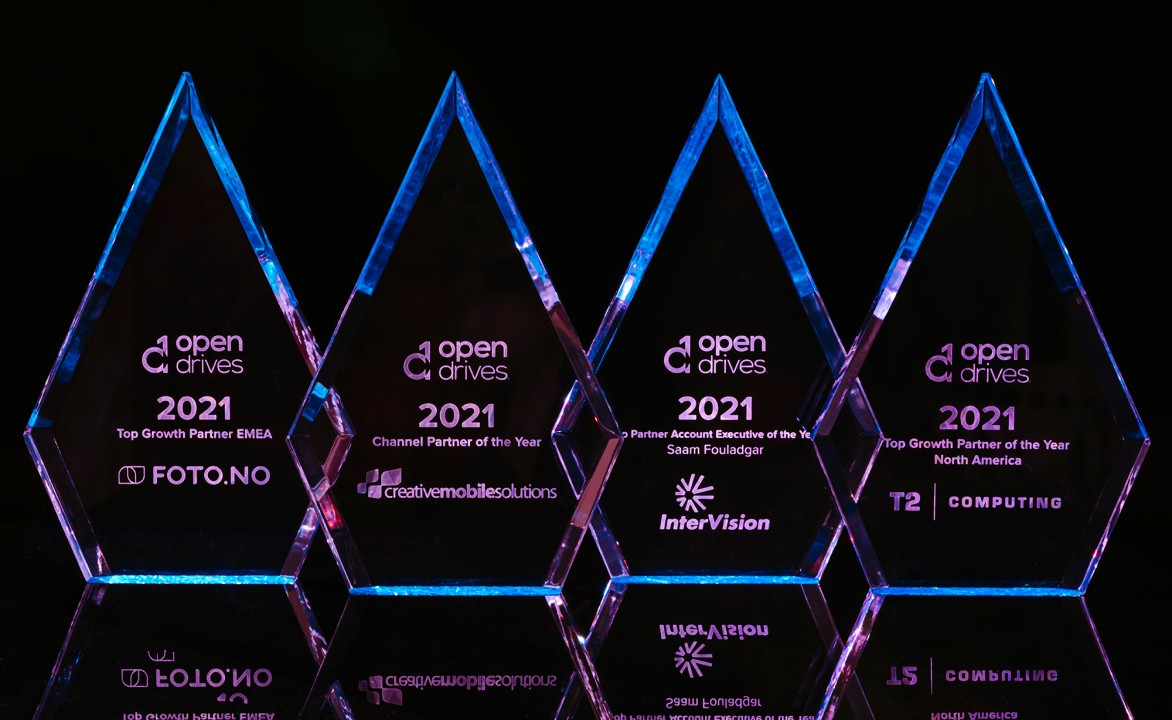 Congratulations to our 2021 channel partner award winners: CMSI, T2 Computing, FOTO, and North America Rep of the year, Saam Fouladgaar (Intervision)!
OpenDrives' channel partner program has always been an integral part of our company's success. As the company has grown, so has our partner program; we now work with more than 100 resellers and integrators worldwide, and as we broaden our customer base, our partner base will absolutely grow alongside.
In 2021, our channel partner program managed to deliver the most ROI of any year (more than  90 percent of our deals are transacted through the channel). This is testament to the focus and dedication we've applied to each and every one of our partners. Our partners are all different in terms of structure, needs, and core competencies. Why should we treat them all the same?
To ensure our partners are successful, we get to know each partner organization and their reps on a personal level and provide them the highest level of support and service—the very same experience that we provide to our customers. This is a partnership, after all, and our channel partners are an extension of OpenDrives. Their success is our success.
Four specific partners stood out in 2021 and deserve very special recognition. We're proud to honor OpenDrives' first-ever channel award winners.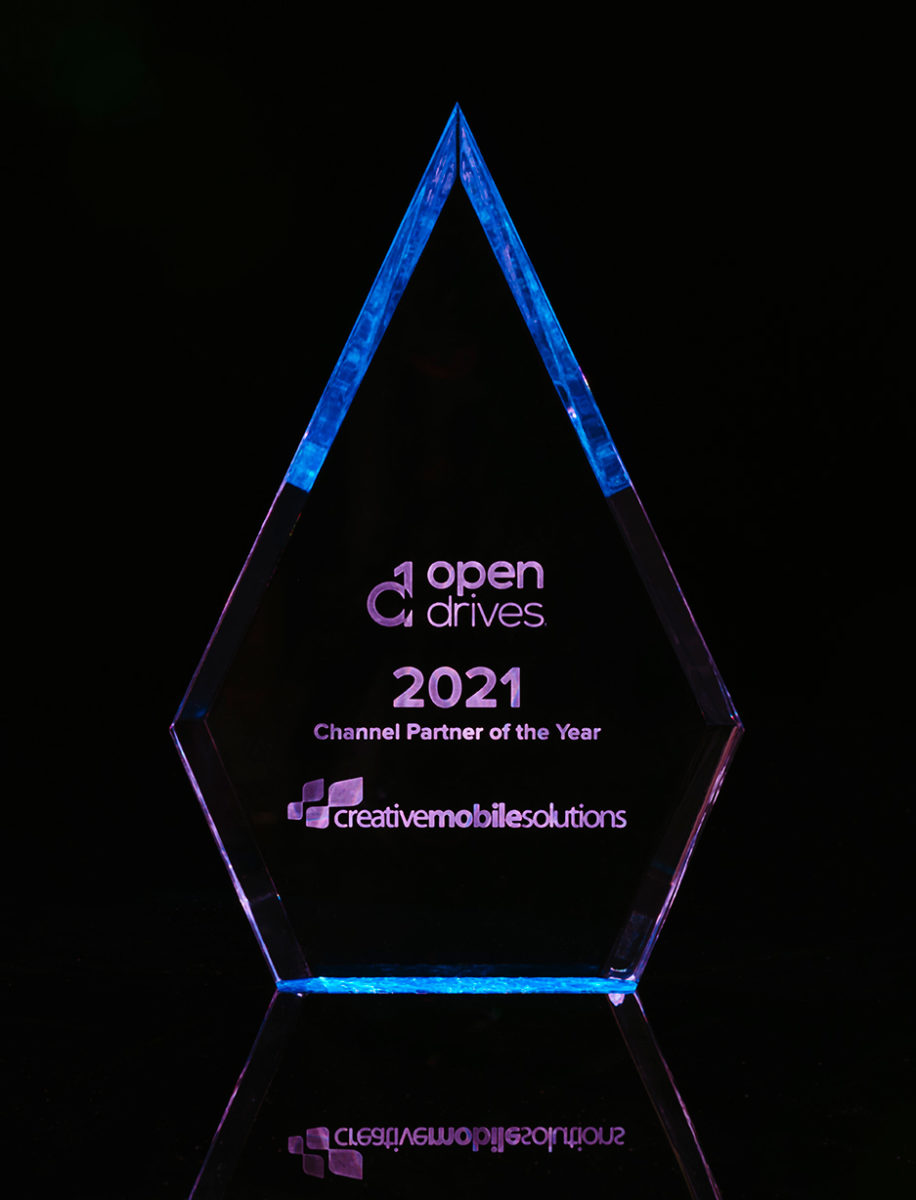 Channel Partner of the Year: Creative Mobile Solutions, Inc. (CMSI)
Achieved the most growth and total revenue
CMSI's partnership continues to be a significant  force for OpenDrives. In 2021, CMSI successfully brought a multi-million dollar opportunity in mobile sports broadcasting to us—the biggest deal of the year and the biggest deal for OpenDrives to date. CMSI's commitment to customers is evident in their remarkable  reputation and in their success—something they share in common with OpenDrives. Their flexibility is evident in their unique service model and solutions provider mindset, evident in how they are able to recommend customized NAS and data solutions for both short-term and long-term projects.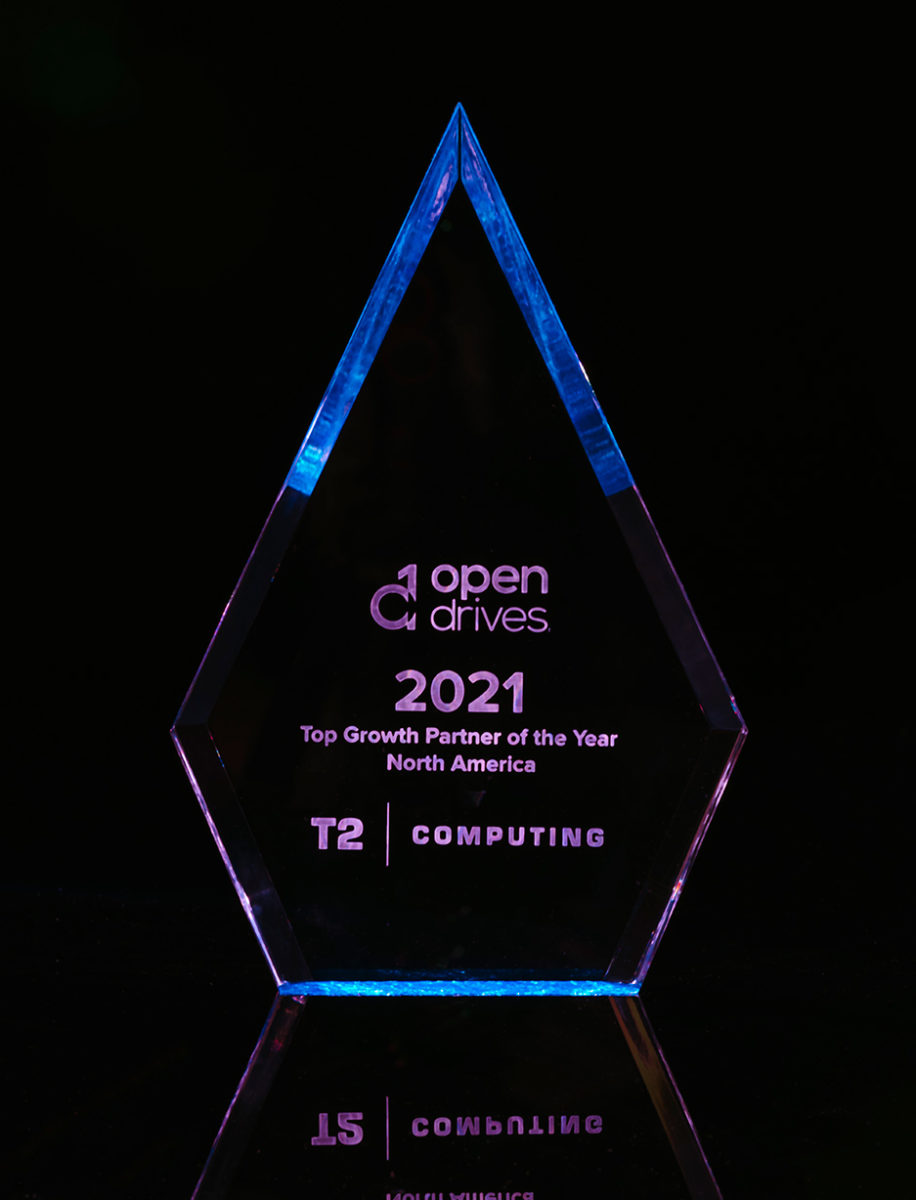 Channel Growth Partner North America: T2 Computing
Demonstrated rapid expansion domestically; grew from Select tier to Premiere
T2 has a rich history in media and entertainment on the East Coast and displays one of the best cultural alignments with OpenDrives. As a professional services organization, T2 has a solid understanding of how to standardize OpenDrives' storage for various use cases. As a result, they are able to introduce OpenDrives and their services as a comprehensive solution together—one that is easy to deploy quickly, providing consistent performance, and added ease of use. In addition, a top T2 representative also successfully won OpenDrives' annual Super Bowl promotion, which helped T2 become our first-ever Growth Partner in North America.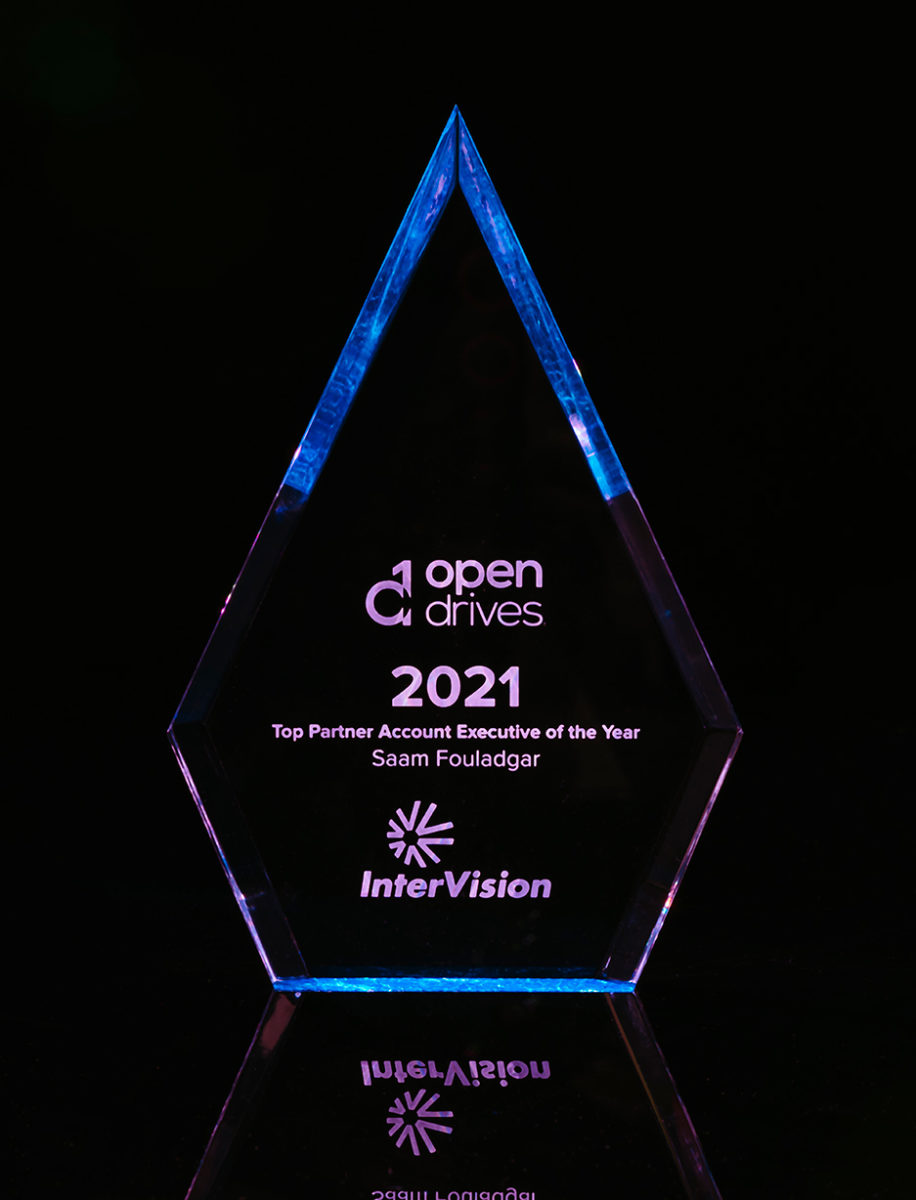 Channel Partner Rep of the Year: Saam Fouladgar with Intervision
Individually generated the most total revenue in 2021, $1M+
Saam Fouladgar, Intervision's Area Director, is a clear representation of what it takes to be a winner. He is a true team player, both at Intervision and at OpenDrives, and can work well with just about anyone, including fellow representatives and customers. As a Los Angeles-based representative, Saam has his finger on the pulse when it comes to the media and entertainment market. In 2021, not only did Saam generate north of $1 million in revenue, he also achieved a major feat: demonstrating more than 1,600% growth year over year on his own!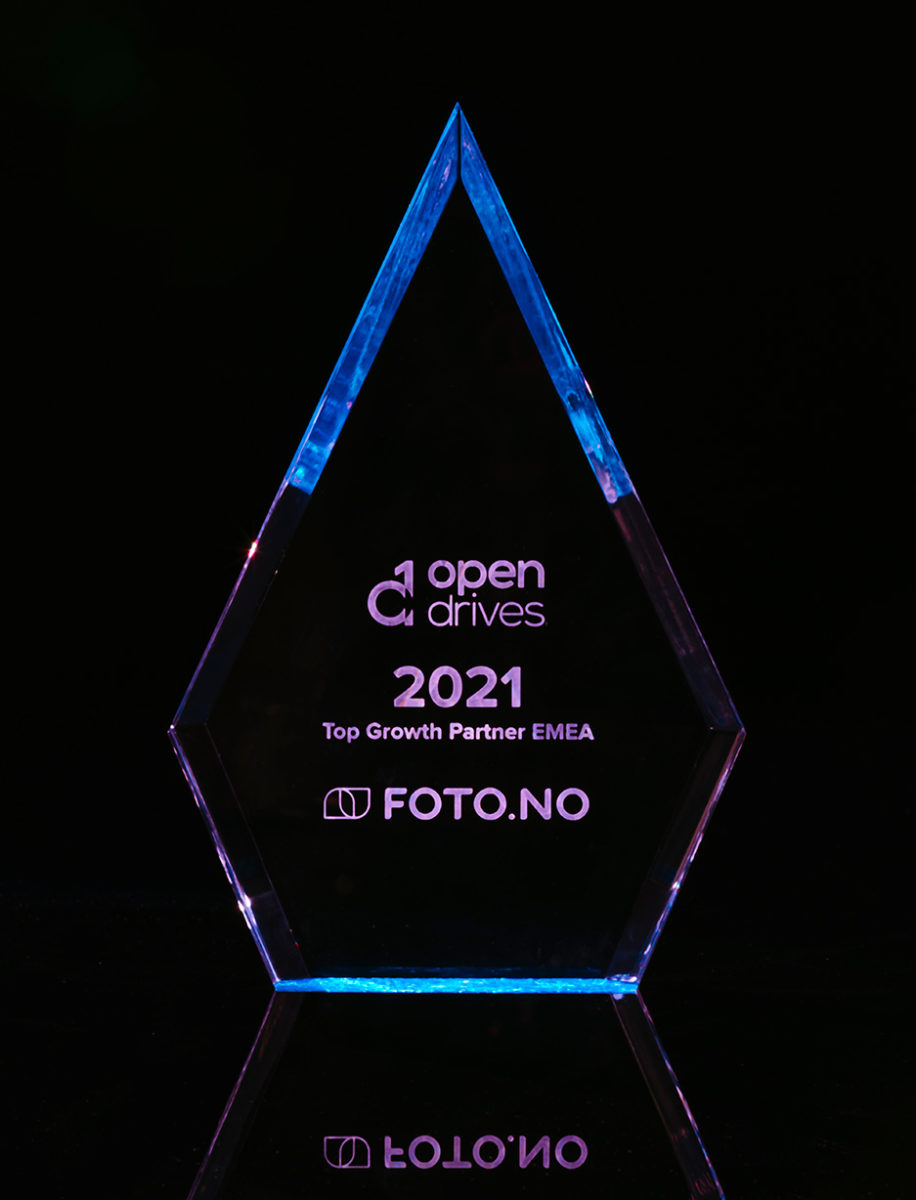 Channel Growth Partner EMEA: FOTO (Norway)
Demonstrated rapid expansion internationally; grew from Select tier to Choice tier within 9 months of onboarding
FOTO is a unique case for several different reasons; they successfully generated revenue with OpenDrives in a very short period of time, and they managed to do so despite having a very interesting service model. Rather than providing traditional IT services or products, FOTO's core business is in manufacturing products related to video, sound, cameras, and lighting. After discussions with their customers, FOTO recognized the value in venturing into data center services and chose OpenDrives as their primary enterprise storage partner. With a similar culture focused on agility, flexibility, and simplicity, FOTO's passion in video and intimate understanding of their customers helped to successfully expand their footprint in the network-attached storage space and grow into an important partner for OpenDrives.
We're always looking for dedicated, like-minded channel partners. Contact us at partners@opendrives.com to learn more.