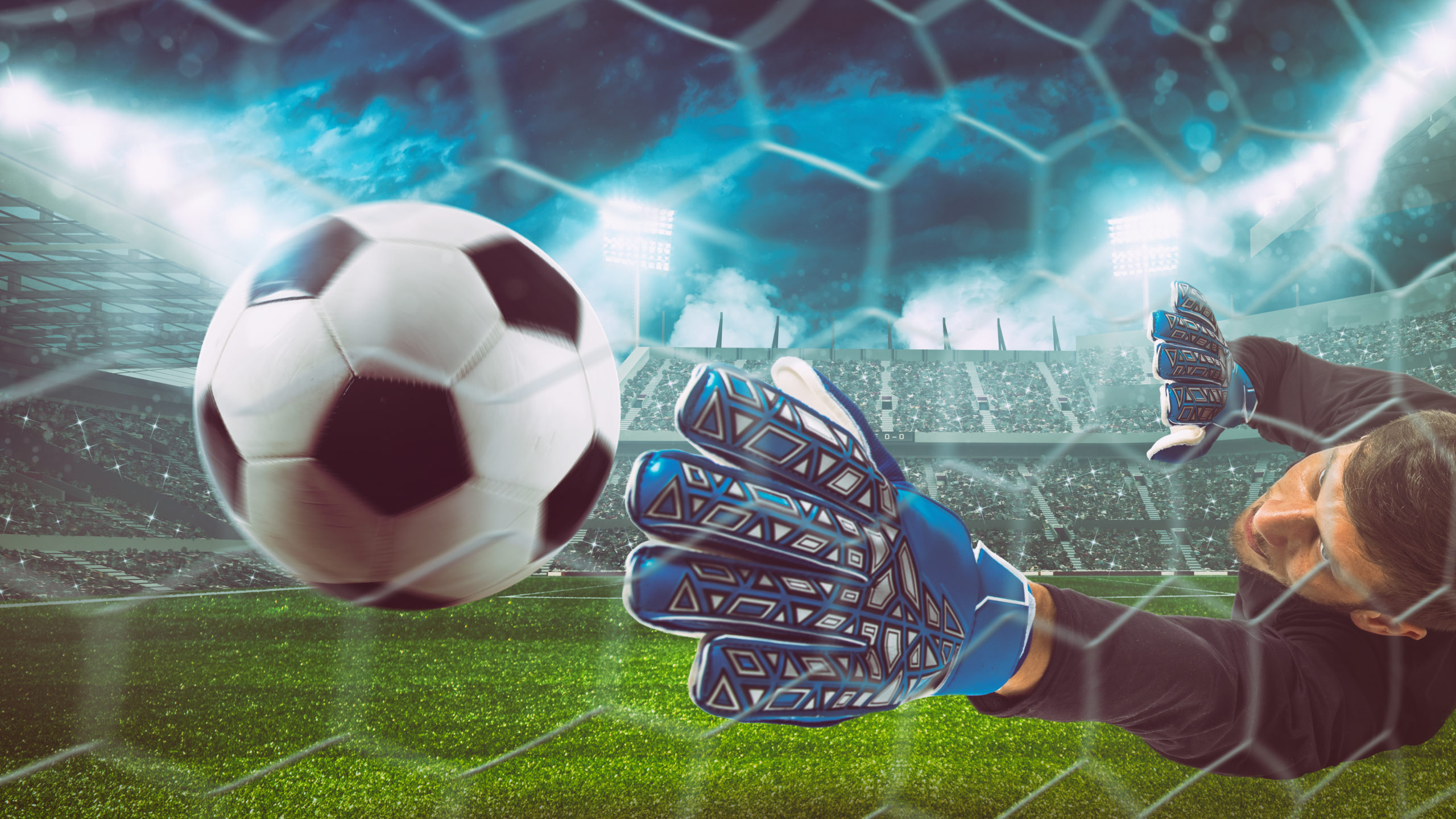 OpenDrives recently hosted an intimate keynote discussion with Kevin Callahan, VP of Field Operations and Engineering at Fox Sports, and Ken Kerschbaumer, Editorial Director at SVG. I had the honor of taking the stage with these seasoned industry professionals to discuss the future of broadcast technology and how next-generation storage solutions are powering a new era in technical innovation, from NASCAR 2021 to Qatar 2022 and beyond.
My sincerest gratitude to Kevin and Ken and our entire team for making this milestone event an enormous success. Most importantly, on behalf of all organizations involved, I want to thank our audience whether joining us at Playa Studios in Los Angeles or from across the world via livestream. We hope you came away with new discoveries and ideas for your own operations. I'm excited to share with you some of the key points and takeaways from our discussion.
Forging the Future of Broadcast
We all face the shared challenge of keeping up with the break-neck pace of technology evolution. Our CEO, David Buss, who kicked off our panel by touching on the difficulty of retaining value while keeping a rapid cadence, calls this process the virtuous cycle of innovation and has written passionately on the subject.
While 2021 posed these challenges for live broadcast, emerging mobile broadcast technologies helped organizations like Fox Sports provide seamless viewer experiences. Kevin touched on three major obstacles: interoperability between technology solutions, logistical difficulties such as equipment form factors, and the shortening window of opportunity to maximize the quality of broadcast content.
Here's just a few of the highlights.
To watch the full recording, click here.
Kevin unpacked some of the latest advancements forcing live broadcasters to rethink and restructure their operations and technology: the shift to IP-based streamed broadcast content, camera improvements and refinements that capture much higher video resolutions, frame rates, and high dynamic range (HDR).
Kevin unpacked some of the latest advancements forcing live broadcasters to rethink and restructure their operations and technology: the shift to IP-based streamed broadcast content, camera improvements and refinements that capture much higher video resolutions, frame rates, and high dynamic range (HDR).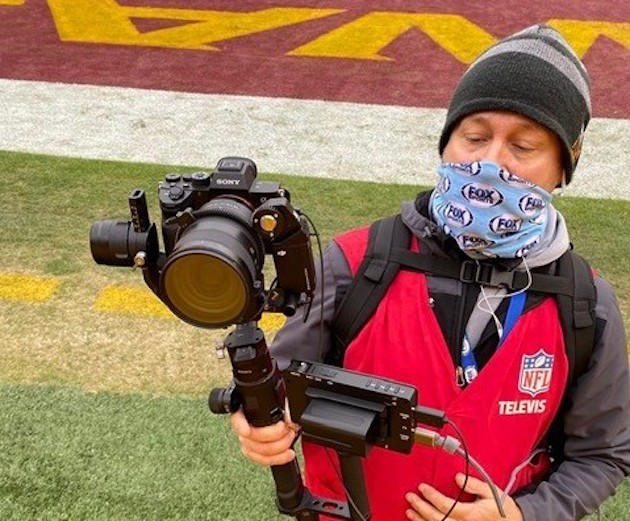 These are powerful features and capabilities designed to deliver better quality content for a better viewing experience, but they come at a cost. Broadcasters have been forced to choose between complex, data-center solutions, or non-enterprise commercial or consumer-based solutions, which are unreliable and do not meet the performance needs to power global events.
OpenDrives provided a balance between enterprise-grade reliability, highly performant, in a small modular form factor that is easy to manage, manatain and deploy. This turnkey solution was the answer that Fox Sports and the live broadcast industry were looking for.
Kevin's insights into the complexities in covering Fox Sports events, such as NASCAR races and NFL games, showcased a healthy appreciation for the logistics involved which made the solution that much more powerful.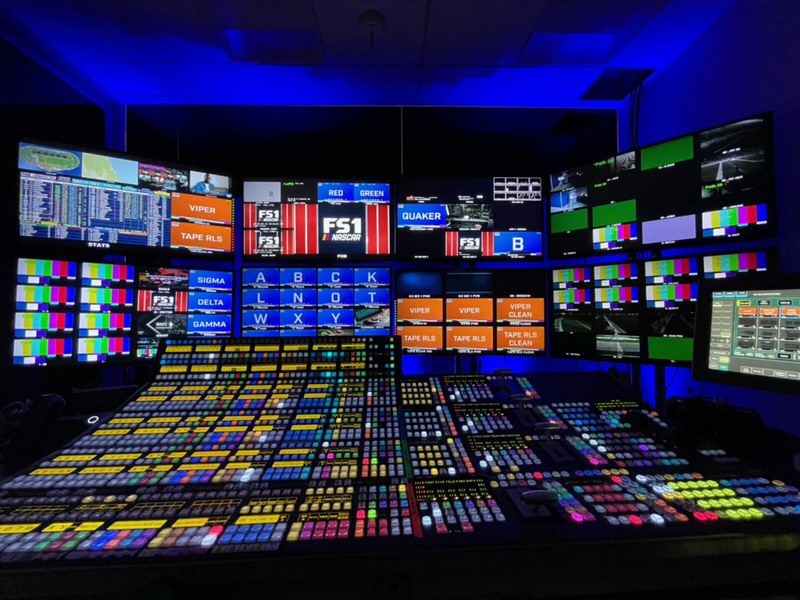 Enabling broadcast teams to scramble tons of equipment to multiple locations then load mobile trucks—which are incredibly confined spaces—means thinking through which solutions not only get the broadcast job done but exceed these aggressive operating parameters. Kevin pointed out that these considerations go to the level of a single pound added here means another eliminated there.
As Fox Sports prepares for one of the largest-scale live events in sports broadcast history – Qatar 2022 – their technical demands for simple, flexible, and scalable solutions will only grow. This will be a worldwide spectacle with millions of fans and viewers tuning in live from around the globe. These demanding conditions were the driving force behind our partnership with Fox Sports.
An entire team of vendors, including CMSI, EVS, Western Digital, Aspera, and Signiant, will join forces with OpenDrives and Fox Sports to ensure that their coverage is nothing short of seamless and spectacular. The audience experience must be flawless. Period.
Why Simplicity, Flexibility, and Scalability are Necessary in Broadcast
Challenges breed innovation and opportunity. Our discussion with Fox Sports exemplified this.
OpenDrives partnered with Fox Sports to solve their pain points  and began working with Kevin and his Fox Sports team in 2020 to develop significant upgrades to their existing solutions. These were legacy systems that did not factor in portability, nor could they keep up with evolving codecs. Even worse, they were prone to catastrophic spinning disk failures.
Fox Sports clearly articulated their requirements: portability without the loss of functionality and technical capabilities, modularity to scale from small to very large events, and wherever possible, a dramatic decrease in complexity (for both setup and operation) across the board.
As complexities grew within prevalent enterprise data storage architectures, OpenDrives unraveled them. We re-architected the next generation of storage solutions around the core principles of simplicity, flexibility, and scalability, while maintaining the speed and performance for which our solutions are known. These principles are exactly what Fox Sports needed.
OpenDrives' storage solutions are increasingly driven by software and are agnostic of underlying hardware, which allows us to build more intelligence and automation into them. We think that the line between storage and data management is blurring—this trend will continue and is evident in the direction that OpenDrives is taking; OpenDrives is a software company, not a hardware vendor.
For Fox Sports, we focused on simplicity through a centralized management model and a "single pane of glass" afforded by OpenDrives's Atlas OS. To enable flexibility, we took a modular approach, facilitating the separation of compute and store functions while supporting different types of storage media (flash, HDD).
We reduced overall hardware footprint from a 4U to a 2U form factor, which was a reduction down to a 13 ½ inch form, with commensurate weight reductions. We enabled increased scalability by leveraging a modular approach and also supporting NVMe in a scale-up external PCIe architecture rather than the more complicated NVMe over fabric design. Our unique design  expands performance and incorporates NVMe without the complications normally involved with traditional scale-out designs.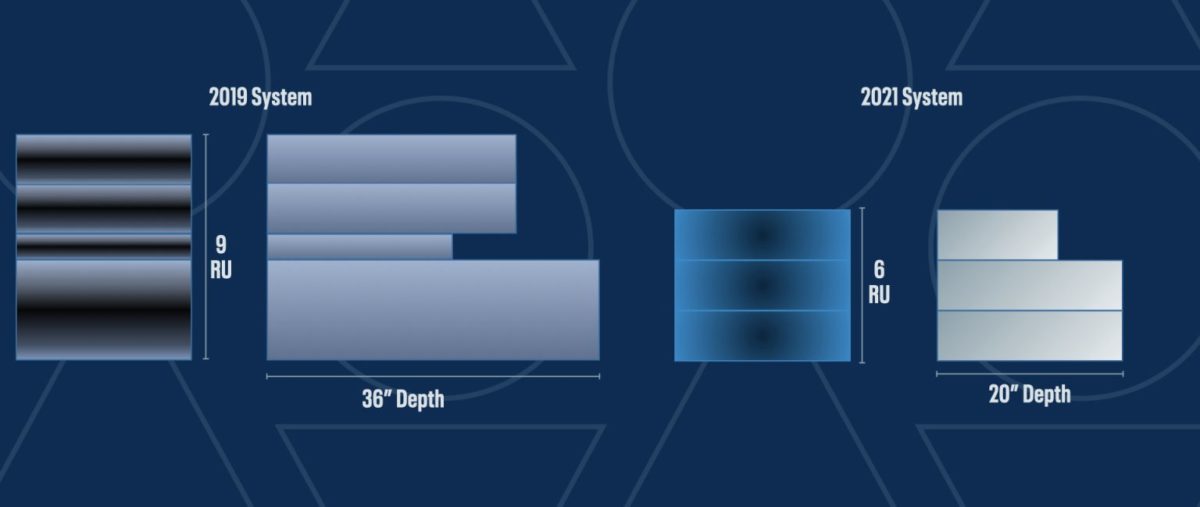 Kevin also emphasized the need for a "bespoke" live broadcast model to support a more efficient, standardized, and modularized infrastructure. For every event Fox Sports covers, they are forced to estimate how much equipment to send, the number of people to deploy and operate equipment, and how much time is required for setup and tear-down. Nothing in their existing model was standardized or modularized.
What Fox Sports and all broadcasters really needed was a modular collection of equipment and configurations. Scaling up to support larger events meant increasing the number of units, but the basic building blocks of those units—including requisite storage devices—and the way in which they were configured and deployed remained the same.
Kevin identified the positive impact modularity made on Fox Sports. Standardization creates predictability in the required equipment for events of any size, simplicity of setup because the configurations remain nearly the same, and time saved for the actual deployment phase, reducing what can easily be a week's worth of setup time down to a matter of hours. Time saved is money saved with OpenDrives.
Where This Innovation is Taking Us
Most of our discussion represented the future of live broadcast and the storage industry that supports it. Live broadcast will continue to demand faster, smaller, lighter and more integrated turnkey better, faster, smaller, and lighter solutions for broadcast purposes. The virtuous cycle of innovation will continue to propel us as we invent, refine, and then push to market in ever-decreasing timeframes.
OpenDrives embraces the challenges that customers like Fox Sports presented to us. As a storage vendor, we're meeting those challenges through the power and adaptability of software and our "open" approach to interoperability. In reality, successful storage vendors are all now software companies, decoupling the intelligence and extensibility derived from static hardware.
We know innovation as at the core of intercepting customer needs. Many of them have moved to the cloud, at least in part, but in the next few years we will see an increase in the number of hybrid-cloud infrastructures combining on-premise and cloud-based storage resources. We are creating a seamless storage infrastructure that enables customers to move data effortlessly around this hybrid cloud environment, from on-premise workhorse storage solutions to virtualized ones in the public cloud. Wherever our customers want their data, that's where our solutions will be.
OpenDrives is redefining the role storage plays in a traditional IT ecosystem. With our flexible compute, store, and data management capabilities and customer-led approach, OpenDrives will continue to push our solutions beyond video-intensive workflows way beyond where we thought we could go with performant storage. Because of our open culture, our embrace of open standards, and our commitment to helping create this open data ecosystem, we know we're in the right place at the right time. We're open to the challenges ahead.
A Few Final Thoughts
We hope our discussion and insights inspire you to embrace next-generation IT solutions and to reconsider the role storage plays for you and your workflows. If you're not able to do what you need to do with your data, then we'd be happy to work with you to solve your workflow challenges. Contact us at hello@opendrives.com or check out our Resources to learn more.