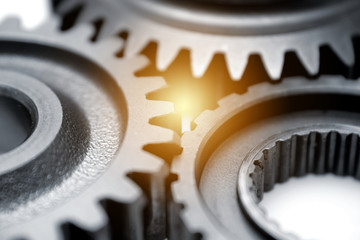 When Spectra Logic and OpenDrives started working together last fall, we knew we had something special. Not only do our enterprise-class products complement each other's to create a complete end-to- end storage lifecycle management solution, but our corporate cultures align in a way that made getting this partnership off the ground fast and easy.
Let's start with our product alignment. OpenDrives' high-performance storage platform outperforms other solutions in the market as they focus on delivering fast throughput and -low latency primary storage. Tying into the Spectra Logic solution to migrate and store inactive data on a perpetual tier of secondary storage creates a unique end-to-end solution with a modern approach. It allows users to balance performance and cost to meet their workflow, budgetary and archive needs.
We also have strong market alignment, with joint customers in data-intensive environments. Customers in the media and entertainment realm drove our initial dialogues around integration. Both organizations have a culture of ensuring that customer needs influence R&D and product enhancements. Sometimes when you reach out to another technology organization, there is too much red tape and resources spent on selling the partnership internally. Not so in this case. Both OpenDrives and Spectra Logic recognized the great fit and market need — and came together to make it happen for our customers.
Once we moved into integration and testing phase, it became extremely clear that this technological fit was going to be one of the best storage solutions in the market. We received their product in Spectra's lab, and began testing the solutions together. The metrics started rolling in. We recorded 12,000 files per second scanned and 4.6TB/hr. in migration speed; in fact, the only limiting factor in getting even greater read/write performance were the workstations. The product management, marketing, and sales departments in both companies couldn't wait to start strategizing about how to jointly go to market.
Our organizational cultures aligned on this front as well. We are both results-oriented, nimble and quick to respond, and have created environments where we have lots of fun in the process. Spectra Logic and OpenDrives have forged strong relationships at all levels of our channel and end-user customers, which is a testament to the importance of being companies that are easy to work with. Our teams were structured in a way that made it easy to start working together immediately—building joint resources, talking to our channels, and introducing the partnership to our clients.
To learn more, make sure to join our SpectraLIVE Virtual Conference, where we will have OpenDrives co-hosting a session on Best Practices in Storage Lifecycle Management. Spectra Logic is excited to see what comes of this partnership and solution. And we are thrilled to keep working with a great organization like OpenDrives.