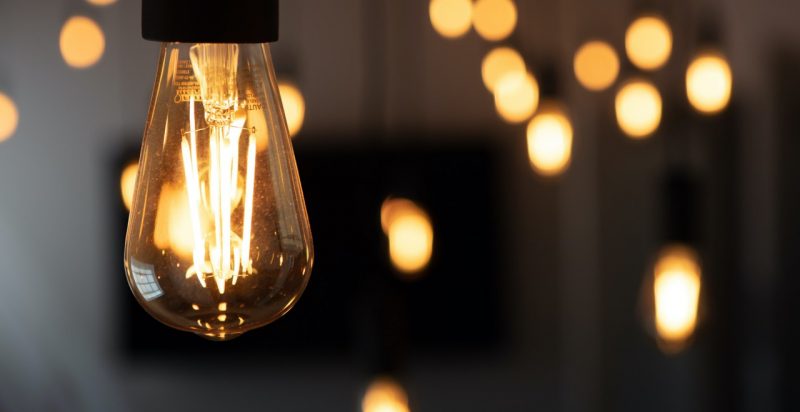 In the past few weeks, OpenDrives has released some really powerful new hardware and software solutions that look to change the way that enterprise storage is architected, deployed, scaled, and maintained. Our new Ultra family of enterprise storage solutions really ups the ante and creates a much higher standard for performance, flexibility, and resilience. The Ultimate, Optimum, and Momentum embody scale-up performance with scale-out flexibility and adaptability. You can read about our reasons for this new and expanded direction here from our Chief Product and Strategy Officer, Sean Lee. For a summary of the new functions and features of our Ultra family, check out what our Director of Product Management, James DiVito, has to say in his blog post, Outcomes Increase Our Customers' Incomes.
One point that both my colleagues make in their blog posts is incredibly important: OpenDrives is a company that has a laser-focus on our customers. Every single aspect of this new hardware and software reflects either feature requests directly from our customers, or architectural changes to help our customers manage and grow their businesses moving forward in a more efficient and scalable manner. In Sean's piece, he talks about the inflection points that all of our customers are facing as they try to adapt to recent world events which have rattled industries and forced dramatic changes in the way companies carry out their operations. Our sole goal is to help each and every one of our customers navigate these changes, focus on their needs, so they can continue to grow their businesses, and thrive.
Our devotion to our customers is very much a part of OpenDrives' DNA. It informs our entire relationship: how we meet new customers, how we design solutions to their challenges, how we implement them, and how we support them. We take the "Customer Experience" very seriously because we know what it means to be on the other side of that relationship. Our technical staff all come from the kinds of teams who use our products, so our mission is clear: help our customers the way we needed it when we were in their seats. In this approach we strive to be partners in our customers' success. What we provide is so much more than what the term "Technical Support" conveys. Technical support, to me, is just that—solving the technical challenge. While important, it's only a piece of the puzzle. Equally important are the pieces that enable us to be the partners we are: a deep understanding of what our customers are trying to accomplish, and caring about their outcomes—all critical in successful relationships and especially one at the very heart of your business.
With that in mind, what OpenDrives provides is support for the entire customer experience. This may seem like a nomenclature distinction, but really it's much more than just referring to technical or customer support by a different name. The customer experience is the totality of the interactions that all of a customer's users have with a solution. We want those interactions always to be very positive. To do that, we work to ensure that anything that stands in the way can be mitigated as seamlessly as possible. Whether it's answering questions about usability ("how do I do this?"), about architecture ("how do we scale our storage to accommodate these workflow changes?"), about deployment ("how do we prepare our environment for a new capacity module?"), or about performance ("what kind of throughput can we expect with 8K source media?"), our customer experience team is prepared to engage and assist. Of course, during times when something seems or actually is awry, we're here to handle that too, to get our customers back up and running optimally every single time.
It's not just a reactive wait-to-hear-from-you posture that then results in a transactional fix. Because we've been in the very same seats as our customer's users, we're able to build far deeper partnerships with our customers. so we can share our expertise as well as learn from theirs.
I think that this kind of partnership is indispensable. Borne from the pursuit of a seamless experience alongside the support experience we'd want, we take a holistic approach to problem-solving: even when the problem is not related to our solutions. That's common—many of our tickets are related to technologies other than OpenDrives. Nothing is more frustrating than asking for help when you have a problem and being told, "Nope, that's not us." We agree, so we'll help you identify the problem area and point you towards the solution.
While it's hard to be objective, I believe we have the best customer experience team in the industry. Each and every engineer is focused on ensuring that the customer has everything they need, when they need it. While our product teams have been busy designing and building the next generation of flexible and powerful enterprise storage, our customer experience team has been side-by-side with them, understanding and sharing how best to ensure complete customer satisfaction every single time. We do this because we know that the best version of ourselves, for you, can only come from your feedback. Do you have ideas about how we can perform even better at improving your customer experience with OpenDrives? If so, let's talk—I'm all ears.